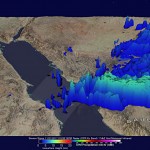 Monday, November 27th, 2017
NASA's Global Precipitation Measurement Mission (GPM) core satellite analyzed severe storms that moved into Jeddah, Saudi Arabia, on Nov. 21, 2017. Heavy downpours caused schools and universities to close, and the General Authority of Meteorology and Environment...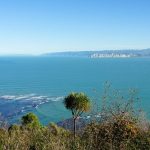 Tuesday, October 24th, 2017
New Zealand's North and South islands are well known for providing picturesque scenery. Beneath its bucolic veneer, however, the country is continuously being ripped to shreds by geophysical activity. Each year, New Zealand experiences approximately 14,000 tremors,...