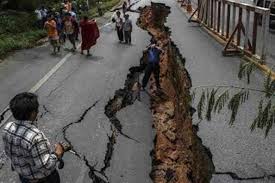 Crowdsourcing has added a new dimension to Nepal's disaster response capability following the massive earthquake that struck this Himalayan country on 25 April, killing more than 8,000 people, injuring thousands and leaving tens of thousands displaced.
Government and volunteer initiatives have over the past weeks been continuously tapping open data and information about earthquake-hit areas over online platforms to help coordinate rescue and relief information in Nepal's rugged mountain terrain.
Barely hours after the temblor struck social media was flooded with pictures of the disaster and within 24 hours a global volunteer initiative had begun mapping physical infrastructure in Nepal's affected areas, using OpenStreetMap to help coordinate rescue and relief operations.
Kathmandu Living Labs (KLL), an open source mapping non-profit in Kathmandu, is working with OpenStreetMap to produce detailed maps of earthquake-hit zones. "We are coordinating the efforts of about 4,500 mappers from all over the world who are trying to accurately map Nepal's earthquake affected areas which is being used for relief efforts," says Nirab Pudasaini, KLL's Android programmer.
KLL also has an open online platform nepalquake.org that allows people to report earthquake information and relief and response information. "We've put printable maps generated from the data by OpenStreetMap volunteers, offline map and navigation map which are updated every 30 minutes," adds Pudasaini.
With phone connections dodgy, people turned to social media to find and disseminate information about the post-earthquake situation. Facebook's Safety App and Google's Person Finder helped locate people in quake-hit areas. Survivors could indicate their safety status to friends through Safety App.
The home ministry has also been mapping district-wise data of casualties and damaged houses in its Disaster Risk Reduction Portal.
"Mapping the data in quake-hit areas assisted security forces in rescue and relief operations and determine where the aid was most needed," says Rameshwor Dangal, chief of disaster management at the ministry.
The ministry is developing an app for people to enter information on damage and loss of their property to create a database. "Although the app may not be used by everyone in quake-hit areas, it will create a link for volunteers on the ground to update information on a single platform," says Dangal.
Ravi Kumar, co-founder of Code for Nepal, an initiative working to increase digital literacy and the use of open data in Nepal, took a further step by verifying information gathered from social media to create low-tech solutions to connect volunteers and affected people. It's one of the first resource documents published after the earthquake, paved the way for others that followed.
"Our documents were shared more than 7,500 times on Facebook during the first five days of the earthquake, and more than 50 volunteers actively curated, verified and connected people," says Ravi Kumar. "The fact that the documents were public, easily searchable and based on the districts was very helpful."
One challenge, says Kumar, is reaching rapid response to affected people and ensuring availability of updated and correct information at all times. "We are currently looking at the relief ecosystem and intend to help fill the gap in terms of aid being reached to folks in the villages in the long-term," says Kumar.