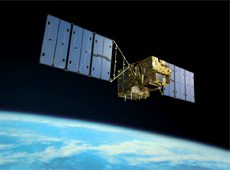 "The Advanced Land Observing Satellite DAICHI has been making great contributions to Sentinel Asia, the international disaster-management project, and the International Charter "Space and Major Disasters." DAICHI is appreciated for providing detailed observation data on large-scale natural disasters around the world. Just to name a few major ones from last year, DAICHI observed the Haiti earthquake, the Chile earthquake, the Yushu earthquake in China, the volcano eruption in Iceland, the floods in Pakistan, and the eruptions of Mount Merapi in Indonesia."
Japan is a member of the international organization called the Group on Earth Observations (GEO). That organisation attempts to integrate space-borne geospatial information for use with particular emphasis on greenhouse gases and carbon management said Tachikawa.
Later this fall the Global Change Observation Mission 1st – Water (GCOM-W1) will be launched. This mission will be oriented toward water management issues on the earth's surface.
The Japanese research approach includes industry. "For example, there are many patents that can be applied to things that can benefit our daily lives, such as water purification systems, omni-directional surveillance cameras, insulating paint for the exterior walls of houses, and incinerators that can reduce dioxin emissions. I would like to encourage businesses that have no direct relationship with space to look at JAXA patents for development of new products."