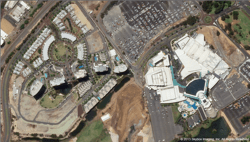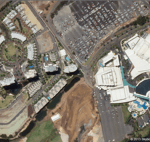 Thursday, February 13th, 2014
Skybox Imaging, a Silicon Valley-based commercial imaging startup, has successfully launched its first one-meter imaging and video capture satellite SkySat-1 with samples available on their website and via YouTube. The company has big plans to launch a...
Thursday, October 10th, 2013
For the first time, cereal crops will be mapped in India through satellite-based Geographic Information System (GIS). A pilot will be on mustard crop from the coming rabi season. According to officials, the GIS will also be...
Tuesday, September 11th, 2012
British satellite imaging company DMC International Imaging Ltd (DMCii) is today launching a ground-breaking project with support from the UK's innovation agency, the Technology Strategy Board to provide more accurate and reliable information about land carbon storage...
Wednesday, July 4th, 2012
This generation that has much to learn from the "Philippine-Spanish Friendship Day Exhibit: 300 Years of Philippine Maps 1598-1898," organized by the Philippine Map Collectors Society (PHIMCOS) in partnership with the Embassy of Spain and the Metropolitan...
Friday, April 20th, 2012
The U.S. State Department recently blocked an attempt by China to buy a fully functional European satellite imaging constellation because the spacecraft contained U.S. technology, according to a newly released government report. The report, prepared by the...
Monday, January 23rd, 2012
CEODE's Miyun Ground Station successfully received the first track of satellite imaging data from the ZY3 satellite and implemented real-time recording and large capacity optical data transmission. A total of 56.6 GB of image data were successfully...
Thursday, August 18th, 2011