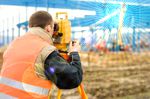 Many users of spatial are oriented toward applications and they may not inquire where or how the data they are basing their decision making upon is collected, processed and presented. Cartographers hold an important place when it comes to the wider geomatic and spatial data picture.
Map makers have unique knowledge and talents for understanding that good maps – useful maps – contain certain elements and are designed with human consumption in mind. Each cartographer, when it comes to survey data, is dependent upon the education, knowledge and experience of the surveyor who collected the original spatial data. No amount of cartographer craft or artistic endeavor can overcome poor quality survey data.
The relationship of surveying data quality to good mapping and cartographic production is tight and close. High quality surveying data establishes the accuracy and precision of spatial relationships. This factor also plays an important role when it comes to spatial analysis within GIS.
Users of maps are often amazed that drawing a pencil line on some maps, depending on their map scale, can represent 10, 100 or even 1000m in some cases. However, the relationships of many lines (ie. cadastral surveys, boundary surveys) links more closely to surveying accuracy and precision than it does to cartographic production.
People often talk about GIS have less accuracy than CAD systems. That is a non-argument, perhaps born of those who think their work is more accurate. GIS can be used for analysing molecules, neurons or particle sizes if need be. No – spatial data accuracy is more about the surveyor and the relationships of spatial features – based on real data, collected by real people in real environments. Poor data leads to poor results, regardless of whether a CAD or GIS used.
The cartographer, however, can improve the usability and undertsanding of high accuracy data, and what it is intended for, through applying professional cartographic experience, knowledge and education. We are all aware of 'good maps' – those we find attractive, interesting, useful and helpful for making real decisions. Cartographers are part of the process that makes these results appear.
I think cartographers need to talk with surveyors more. They could make surveyors shine more than they do already.