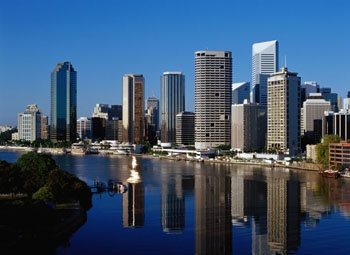 Geospatial professionals feed data directly into digital city development. From the point of collection to data management to analysis and visualisation, the work flows emanating from geodata strongly support digital city initiatives. While some have indicated smartphones and cloud computing available to wider numbers of the population are also a requirement, one might reasonably expect to start small – and build larger. After all, when is a digital city complete and finished?
The Victorian Government in Australia is pursuing an e-government thrust into the future with it's support. Brisbane, Australia is also involved in these efforts.
As Cordis indicated, "Contemporary cityscapes are becoming increasingly saturated with different types of digital computing infrastructure. These range from personal wireless devices to heterogeneous sensor systems measure and analyse the environment and provide detailed real-time views from air quality to traffic patterns and weather conditions. Even large public displays are being employed for broadcasting public and commercial information and to offer interactive services to the general public."
IBM has been involved these efforts recently. "IBM recently surveyed over 1,500 commuters across Australia's key metropolitan cities to examine differences in commuting patterns and the effects roadway traffic has on work, university and school performance as well as a person's health and lifestyle, " says the company.
Many other local governments and businesses are similarly involved in digital city projects. The geospatial and geomatics communities are also involved in these efforts and going forward there are immense opportunities.