Friday, January 27th, 2017
Korea and Indonesia discussed ways to develop a "smart" city during a three-day workshop in Jakarta organized by the ASEAN-Korea Centre. The "Seminar for Investment Promotion on Smart City," co-hosted by the Indonesia Investment Promotion Center (BKPM), invited...
Monday, December 14th, 2015
As the date for submitting Smart City Proposal is nearing, the MoUD conducted "Proposal Enhancement Workshop" for cities on 21st. Read More via Urban World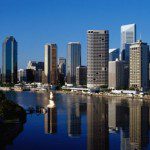 Thursday, November 3rd, 2011
Digital Cities refer to the collection of data sources, processes and work flows that support the development of e-government initiatives. Ideally they will result in greater efficiency and improved transparency as greater numbers of people have access...