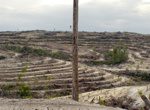 The Earth Watchers application has harnessed a worldwide audience of young people that act as agents to monitor the rainforest through web-based GIS and current satellite images. Using these tools, the agents pull together detailed reports of their findings to share with their peers. The application provides a fun way to learn about the application of GIS and remote sensing technology, while giving students a global cause of imprtance as motivation.
"Many people are worried about the condition of the rainforest here and would like to make a contribution to finding a solution," said Eduardo Dias, director of Geodan Southeast Asia. "With our project, we make it possible for everyone to take action themselves. This way, people are part of the solution and, using the Earthwatchers application, they are able to see for themselves what is happening."
DeforestACTION is a worldwide action plan designed to help save the rainforest in Borneo. They worked with Geodan, a geo-ICT consulting firm based in the Netherlands, to create the specialized tool.
The main objectives of this project are to:
Involve students worldwide in the forest conservation effort via Satellite Earth Observation
Make available and accessible different geographic layers of the area for the students to explore and understand the inter-relationship between biotic and abiotic factors in forest conservations (biodiversity layer, forest density, human accessibility and infrastructure, carbon deposits, etc)
Develop crowdsourcing tools and techniques for human computation of radar earth observation deployed on a webGIS environment linked to social media to enable collaborative intelligence and improving the system by self-learning on results
Create awareness/learning materials about earth observation
Protect the forest: by deploying a team in-situ who can confirm/de-confirm the illegal deforestation suggested by the students and engage the local authorities to stop it
Prove that useful results can be harnessed from radar earth observation analyzed using human computation
In additon to the worldwide crowdsourcing effort, there are local teams that will survey the top ten most confirmed sites every week. With proof of illegal activities, they can then form outreach to local communities and the government to enforce the law and put a stop to illegal logging.