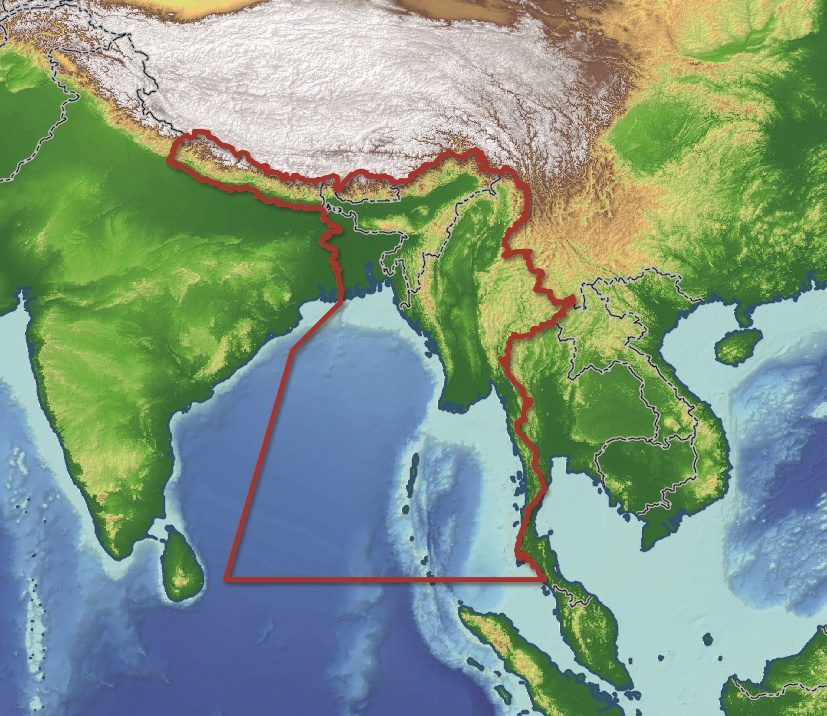 Getech recently released an in-depth report aimed at providing insight into the geology of Myanmar and the surrounding regions. Exploration teams who have access to this report are expected to benefit from understanding the tectonic and geological evolution of Myanmar and the constraints this has had upon the geology, landscape and river drainage evolution of that country and surrounding region.
Information within the report was developed using Getech's MultiSat gravity and magnetic data and available Shuttle Radar Topography Mission Global Coverage (SRTM3) data. Constrained by seven modeled 2D profiles, such data allowed the crustal architecture, plate model and tectonic evaluation to be evaluated.
According to the Myanmar Times, "the exploration activities of international oil and gas companies in Myanmar offshore are continuing as normal despite crude prices falling."
Getech's new Structural and Geological Evolution of Myanmar Regional Report will map the structural framework and crustal architecture to better constrain the tectonic history and landscape evolution of the wider region; high-resolution palaeogeographic mapping of seven key timeslices will enable an assessment of the palaeo-drainage history of the region and its influence on the distribution of sediments.