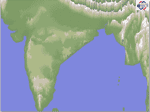 The bill calls for the creation of central GIS office to be located in Vikas Bhawa where the system will be shared with 30 departments and local bodies, and a portal will be created to share this data. The utilisation and application of this data infrastructure has also been made mandatory.
All underground and overground infrastructure assets such as power lines, water pipes, and telephone lines will be collected in three-dimensions and shared in a common and integrated Geographic Information System. All underground assets will be mapped using ground-penetrating radar.
The single window for the sharing of spatial data aims to ensure the standardization of data sets, avoid duplication of data and provide for inter-agency cooperation. The effort also serves to increase the awareness and understanding of geospatial data and systems as well as their benefit.
For the disaster planning component of the bill,  63 cameras are to  be installed at strategic positions across Delhi for monitoring. Feeds from these cameras will be transmitted to monitoring centres to be superimposed on GIS data in order to monitor change and investigate unfolding events.
The centralisation of data and sytems also aims to improve the efficiency and transparency of infrastructure projects.
Sources: The Hindu, Yahoo! News, Delhi Government