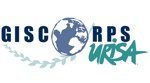 The GIS Corps coordinates the assignment of volunteers with host agencies, and offers both work-from-home projects as well as volunteer assignments deployed around the world. The volunteers on these projects are GIS professionals with an interest in spreading their knowledge while assisting the global community.
There are eleven volunteers that are working with satellite imagery for Indonesia for a Humanitarian OpenStreetMap (HOT) project. This collaborative project has volunteers collecting building information from satellite imagery around the city of Padang, which is still recovering from a recent earthquake. The goal of the effort is to digitize all the building footprints visible in satellite imagery purchased for this project.
The United Nations Platform for Space-Based information for Disaster Management and Emergency Response (UN-Spider) is running a disaster simulation in Samoa with several participants from GISCorps. The volunteers added features to OpenStreetMap, ran analytical processes, and documented available datasets, products and applications uses in disaster response.
The United Nations Institute for Training and Research (UNITAR)'s Satellite Operational Applications Program or UNOSAT is working with two remote sensing specialists for a pilot project in Somalia. The objective of this project is to implement methods for using free and low resolution imagery to identify the locations of Internally Displaced Persons (IDP) camps. The volunteers will develop a methodology to identify the camps and then will manage and train additional volunteers who will be responsible for reviewing tens of thousands sq km of imagery.
At the request of the World Health Organization (WHO), GISCorps volunteers are working on a dataset in Libya that will include the locations of health facilities around the country. The information was collected from various resources and by volunteers from two other partner organizations: the Stand By Task Force (SBTF) and the Humanitarian OpenStreetMap (HOT).
The depth and application of these various projects illustrates both the needs and benefits of geospatial technology in the developing world. For more information about GISCorps projects, and to volunteer yourself, visit www.giscorps.org.