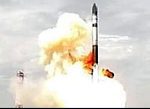 Operating from a 689 km altitude orbit, RSAT is owned and operated by TUBITAK UZAY. "It is the first remote sensing satellite that is being developed and manufactured in Turkey by Turkish engineers. The predecessor mission was BILSAT which was launched on Sept. 27, 2003, a cooperative mission of TUBITAK-BILTEN, Turkey, and of SSTL, Surrey, UK," reported EO Portal.
The satellite is largely designed and built in Turkey by Turkish engineers.
Turkey's annual rate of growth has been buoyant at 6.7% GDP. This growth has supported the planning and development of new infrastructure including dams, rivers, bridges and railways. Located at a central point between the west and east, Turkey plays a major role in the transport and planning of energy corridors throughout the region.
RASAT is expected to open the door toward assisting in some of these projects. Large_scale earthquake and other natural hazard events are prevalent in the region, and the satellite is expected to help with efforts designed to meet those challenges.