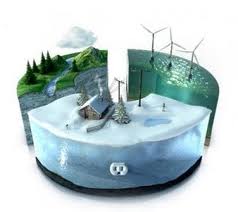 India expects to expand it's use of smart grids. It was announced this week that the country will develop more pilot projects involving smart grid technologies and approaches.
As the Hindu Business Line explains, "A high-level panel working on cutting-edge technological interventions to improve the management of load flows across the country's electricity grid has recommended that eight pilot projects be taken up nationwide. This is to be done over the next 18 months."
While investors can see the obvious benefits of smart grids, including coordinated use of advanced information technologies, consumers and business similarly see benefits in terms of replacement of old and outdated infrastructure. Meanwhile policy makers see an opportunity to standardise operations with new opportunities for developing generation strategies.
Japan, South Korea and China invested about $9 Billion in 2010 on the development of smart grids. That amount is now increasing and is reported to picking up with investment anticipated to be $171 Billion by 2017 throughout Asia.