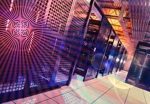 There are many benefits for collecting, managing, analysing and distributing geospatial data through the use of web server technologies. This past week week saw SuperGeo Technologies of Taiwan, for example, begin the promotion of it's new SuperGIS Server 3 – a product oriented toward handling all of these functions.
Meanwhile, Astrium Services GEO-Information Division invested more heavily in i-cubed company, whose DataDoors product delivers high quality image processing and deliver over the internet.
Geographic information system (GIS) software company Esri also promotes it's ArcGIS for Server product, a complete system that is based on an approach whereby users create content locally on desktop software, then publish that information to ArcGIS for Server for integration and distribution.
Lidar Server by QCoherent enables several lidar related projects to be integrated and distributed through a single individual server that users can access online.
ABACO's DmMAP 3Dlineup of products also include server integration capability. In this case 2D and 3D geodata are offered through a series of products that can be viewed over the DbMAP 3D Server. This particular product is oriented toward visualisation projects.
It is important to recognise that these and other server based geospatial products offer many advantages including storage, computing efficiency (and capability), many management functions out-sourced, backup and easier use at lower cost in most cases.
High quality geospatial data files are growing in size, making desktop handling near impossible, particularly where several kinds of data are to be integrated together and where high-resolution is creating larger and larger file sizes.
It is still important to recognise that value, and point, of desktop software though. As pointed out in many of the offerings above, desktop software provides authoring and creation in the first instance in many cases. This realisation can become very painful to understand and appreciate when the internet is not available in some locations, or internet services are very slow – and there are large numbers of people in this predicament around the world.
The rise in mobile technologies is particularly dependent upon server technologies that can distribute spatial data applications from distant locations. In some cases, mobile phones are the primary device in the field for working with geospatial data.
Whatever the case may be, server technology is delivering high quality spatial data around the world today and should be a consideration for anyone working with spatial data.