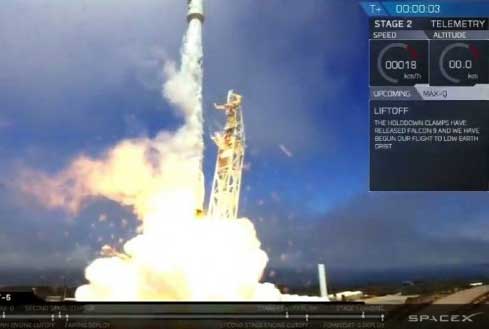 SpaceX successfully launched FORMOSAT-5, the first fully Taiwan-made Earth observation satellite, from Vandenberg Air Force Base in California on Aug. 24, 2017, nearly four years after its original intended late-2013 launch.
The 475-kilogram satellite was sent into a sun-synchronous, low-Earth orbit 720 kilometers above Earth, and the mission was declared a success after a ground station in Svalbard, Norway, received the first radio signals from FORMOSAT-5 to confirm its operational condition. Taiwan's satellite will observe the Earth's terrain and atmosphere for natural disaster management.
Click here for more information.
Photo Credit: SpaceX | Twitter