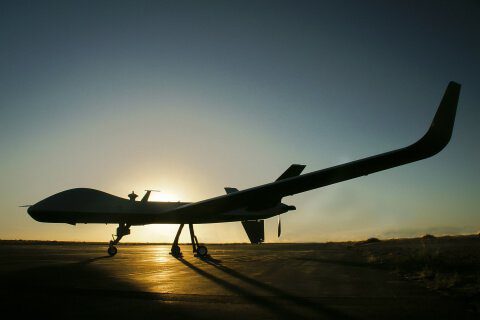 The Indian government recently cleared a deal with the United States to purchase 22 MQ-9 Guardian surveillance drones. This deal, initiated last year and officially cleared in June 2017, is worth an estimated $2 billion.
The Indian Prime Minister, Narendra Modi, is apparently interested in the Guardian drones for use in reconnoitring the Indian Ocean, amid joint U.S.-Indian concerns about China's military presence in those waters.
The MQ-9, manufactured by General Atomics, has a range of 1,800 kilometers, and the capability to stay in the air for 30 hours in surveillance configuration. The specific variant of the MQ-9 being purchased by the Indian government is the Guardian-a maritime surveillance model of the Reaper equipped with radar custom-made for usage at sea and advanced weather avoidance systems.
India has also cleared a $400 million defense deal with Israel that, among other things, includes the purchase of 10 Israel Aerospace Industries Eitan multipurpose drones capable of carrying a 5,000-kilogram payload, and would likely be utilised for combat or surveillance operations.
Click here for more information.