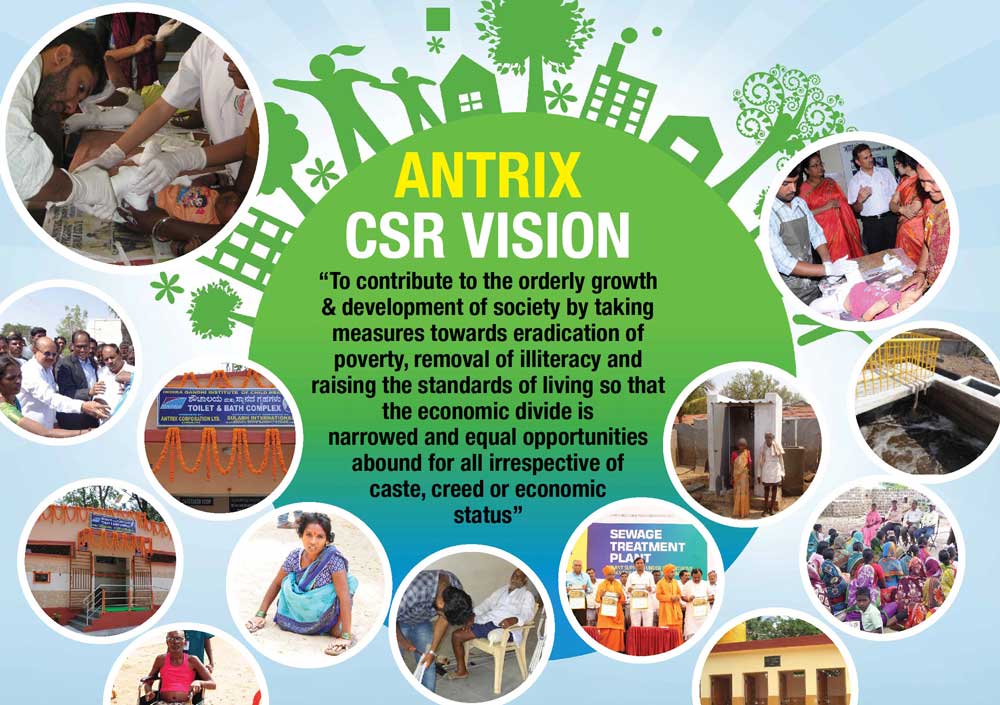 Antrix Corporation Ltd. (ACL), the commercial and marketing arm of the Indian Space Research Organisation (ISRO), is engaged in providing space products and services to international customers worldwide. Antrix solutions range from the supply of hardware and software such as simple subsystems to a complex spacecraft for varied applications covering communications, earth observation and scientific missions; space-related services such as remote-sensing data and transponder lease services; launch services through operational launch vehicles (PSLV and GSLV); mission-support services; and a host of consultancy and training services.
ACL is undertaking activities of social relevance in the fields of sanitation, health care, education, drinking water, support to differently abled persons, village adoption, women empowerment, watershed development and others as part of Corporate Social Responsibility to enhance the quality of life and economic well being of the rural community as well as provide basic amenities.
Click here for more information.