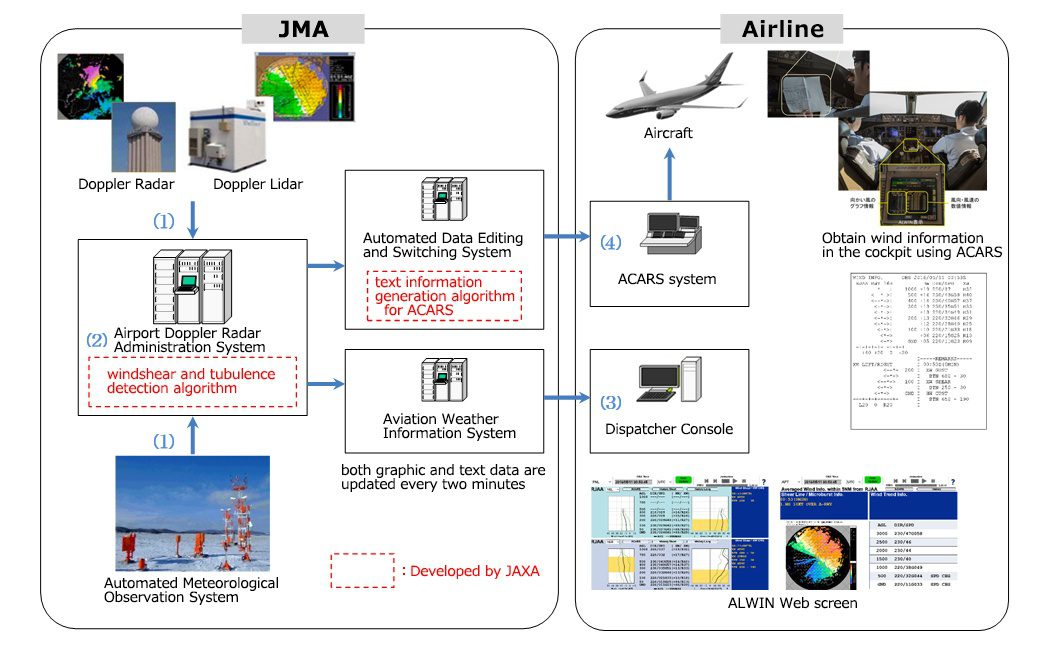 In April 2017, the Airport Low-level Wind Information (ALWIN) system, jointly developed by the Japan Meteorological Agency (JMA) and the Japan Aerospace Exploration Agency (JAXA), started operations at Tokyo International Airport (Haneda) and Narita International Airport. ALWIN provides low-level wind information (wind direction, wind speed, wind shear, turbulence, etc.) around airports.
Although JMA's existing wind-shear alert system uses radio voice communication to convey minimum information about detected wind shears, the newly introduced ALWIN can transmit more detailed and precise wind profiles on final approach paths in real time. This is the first case in the world where such an advisory system for low-level wind disturbances is put into actual service.
JAXA is going to evaluate the actual effects of ALWIN implemented at these two airports. JAXA also is developing a low-cost version based on ALWIN technology.