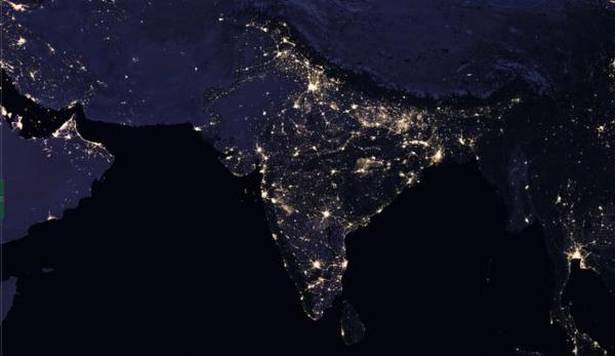 NASA recently released new global nighttime images of the Earth, including a detailed view of India and its surroundings that show how patterns of human settlement changed across the country between 2012 and 2016.
Satellite images of Earth at night—often referred to as "night lights"—have been a source of curiosity for the public and a tool for fundamental research for nearly 25 years, showing how humans shape the planet. Produced every decade or so, such maps have spawned hundreds of pop-culture uses and dozens of economic, social-science and environmental research projects.
In the years since the 2011 launch of the NASA-NOAA Suomi National Polar-orbiting Partnership (NPP) satellite, researchers have been analyzing night-lights data and developing new software and algorithms to make such imagery clearer, more accurate and readily available. They're now on the verge of providing daily, high-definition views of Earth at night, and are targeting the release of such data to the science community later in 2017.