Ocean
Saturday, March 17th, 2012
Lowrance announced today the next-generation sonar imaging system, the LSS-2 StructureScan® HD. Raising the bar in fish- and structure-finding technology, the new system delivers more side-to-side coverage, as well as greater target and bottom definition allowing users...
Friday, February 24th, 2012
Covering nearly 71 per cent of the world and supporting nearly half of the world's species, the ocean is a mysterious and exciting world that's one of the remaining little-explored frontiers. Only a minute amount of the sea...
Monday, January 23rd, 2012
The Australian Government, through the Commonwealth Bureau of Meteorology, Royal Australian Navy and CSIRO has initiated BLUElink Ocean forecasting Australia, a $15m project to deliver ocean forecasts for the Australian region. Read More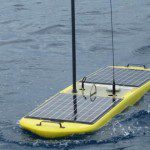 Friday, December 9th, 2011
Interoperability and data format exchange capabilities are important to further the sharing of scientific results and improving collaboration about the world's oceans. The World Ocean Council has embarked on the challenge of bringing together the many diverse...
Saturday, November 19th, 2011
About 40 scientists from nine countries are meeting in Oamaru this week to review results from a scientific ocean drilling expedition that took place off the coast of South Canterbury in early 2010. Using the seafloor drilling ship, JOIDES...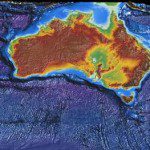 Thursday, July 14th, 2011
China has increased it's pace to pursue ocean exploration, mapping and discovery of natural resources. A new submersible vessel named Jiaolong will explore the Pacific Ocean through a series of deep dives. Beginning at depths of 4,000 meters,...
Thursday, January 13th, 2011
Russia will launch an oceanography satellite in March to keep track of a vast amount of data that will help improve weather, climate and ocean forecasts, a Russian scientist said on Wednesday. "It will be a kind...
Wednesday, June 9th, 2010
The Pacific Ocean plays a dominate role to the many countries and people of Asia. This contribution can be measured in many ways, from food to resources, transport and weather moderation. But how much do we...