building
Thursday, March 29th, 2012
Autodesk, Inc.launched the company's 2013 portfolio of design, engineering and entertainment software, including the latest design and creation suites. The suites provide expanded toolsets and new automated suites workflows for building, entertainment, engineering, construction, infrastructure, product, plant...
Thursday, October 20th, 2011
Nivis, LLC announced that it successfully demonstrated its new Smart Objects networking platform at the IPSO Alliance press reception, which was held at the Santa Clara TechMart. The new platform instills virtually any object with IP-based communication...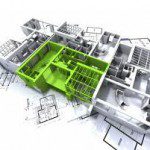 Thursday, September 8th, 2011
The use of mobility tools and technologies is rapidly innovating and underpins the development of new design work flows from the office to construction sites and operators information systems. Continuous data gathering, exchange and update operations are...
Friday, August 26th, 2011
Obayashi Corporation announced that it has signed an agreement on the joint development of a BIM cloud-computing platform with NEC Corporation and GRAPHISOFT. The goal of the agreement is to provide technology leadership for Obayashi...
Saturday, August 13th, 2011
Tom Sawyer Software, the premier provider of software for building high-performance data visualization and social network analysis applications, announces Tom Sawyer Perspectives, Version 3.0. This release introduces game-changing technology involving the integration of visualization and analytics to...
Tuesday, August 9th, 2011
Autodesk, Inc.announced Autodesk Infrastructure Modeler 2012 software for conceptual design and AutoCAD Utility Design 2012 software for electric utility design, two new additions to the Autodesk Building Information Modeling (BIM) for Infrastructure portfolio for planning, designing, building,...
Friday, January 4th, 2008
It is data policy that determines the health of remote sensing, not skill in designing, building or operating spacecraft. This is the opinion of Bob Ryerson, a former head of the Canadian Centre for Remote...