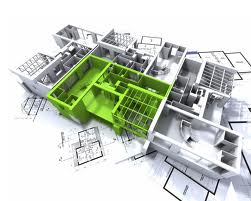 Recently Autodesk took the bold step to integrate several of it's mainstream products into a suite of tools. The company said, "the new suite simplifies cross-department coordination among process plant design stakeholders. " Graphisoft, a 3D building information and design software company this week released a new 'social media' tool built on the iPad/iPhone that can be used for building information modeling in the field.
""Demand for access to BIM projects off-site, or even off-line on mobile devices has been increasing in recent years. At the same time, BIM models are large, complex, and highly-integrated databases that have been difficult to port to handheld devices with satisfactory results," says Miklos Szovenyi-Lux, Vice President of Product Management at Graphisoft."
cadTouch R3 has put iPad/iPod support into it's CAD design product line. "This bridges your office to your site, you will always have your drawings with you when you really need them and is compatible with AutoCAD, ArchiCAD, SketchUp, Illustrator, Solidworks, Vectorworks and every DXF-capable software," says the company.
GstarCAD of China launched their GstarCAD MC product earlier this week. "GstarCAD MC enables users to create, edit, mark up, and share CAD drawings directly on the Apple iPad. The new software works with OCF files, which can be converted from DWG and DXF files quickly using GstarCAD for Windows running on desktop or laptop computers."
The link between field and office is clear. A growing number of companies and partnerships are using mobile tools and technologies to meet this challenge. They not only want to move data between two separated locations – sometimes hundreds or even thousands kilometers away, but they want to be able to edit, design and create with these tools and to share their markups and changes.
Smaller GNSS OEM boards are supporting these innovations. These smaller high-accuracy devices can be embedded into field equipment, monitoring sensors, UAVs and many other field operating equipment. This effectively enables field assets to be accurately located, often at reduced cost. The resulting geospatial data can then be further integrated into design-based systems used for infrastructure purposes. Esri ArcGIS for Mobile Mapping is being integrated into IBM's applications that use mobile device technologies. "ArcGIS for Mobile is Esri's suite of mapping software and online geographic data for a wide spectrum of industry mobile-workforce solution needs. Mobile devices – including Tablet PC's, in-vehicle mounted systems, Windows Smartphones, and Apple iPhones."
It was announced this week that SAP, one of the world's largest database and solution integrators, had purchased a 3D visualization company. "The 3-D model-based visualization and communications technologies from Right Hemisphere will enhance SAP software and enable visual navigation and interrogation of an entire product or asset and all its associated data in one, unified environment."
By now the connection is obvious – data goes wherever it is needed.