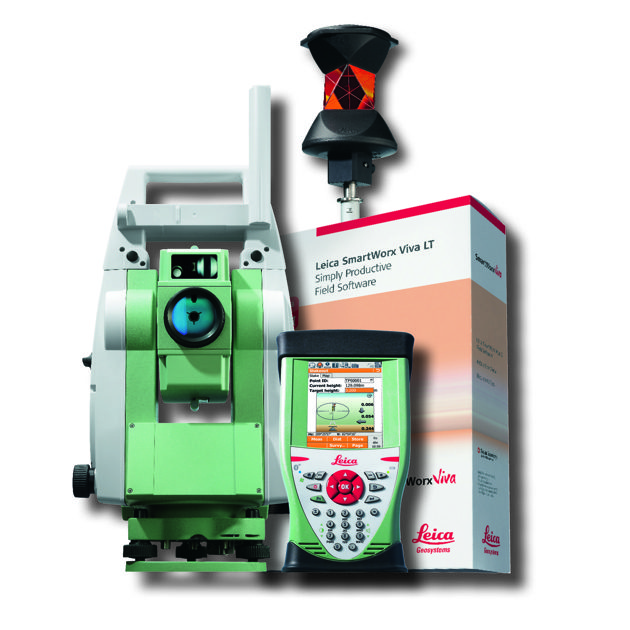 Leica Viva TS12 Robotic Total Station
Leica Viva TS12 uses years of experience to optimally find, lock and measure points to prisms with a single key press. With the unique PowerSearch sensor any prism type is found within seconds regardless of the location. The Leica Viva TS12 PinPoint EDM delivers the optimal balance of range, accuracy, reliability, beam visibility, laser dot size and measurement time. 
Leica Viva CS10 Radio Field Controller
The ergonomic and light weight Leica CS10 radio field controller with the fully integrated intenna technology offers a long range, secure and fast wireless connectivity to the Leica Viva TS12. With the precise Leica GRZ4 360° prism and a light weight pole users profit from a comfortable to carry solution for a full working day.  
Leica SmartWorx Viva LT for Simplicity in the Field
SmartWorx Viva LT is designed with simplicity in mind using clear graphics, logical menu structures, non-technical terminology and simplified workflows. The onboard software allows users to productively complete their surveying tasks within a minimum of time.  Leica Viva TS12 Performance Robotic Package provides everything that's needed for efficient daily surveying in one powerful package. For detailed information about the new Leica Viva TS12 Performance Robotic Package please visit: