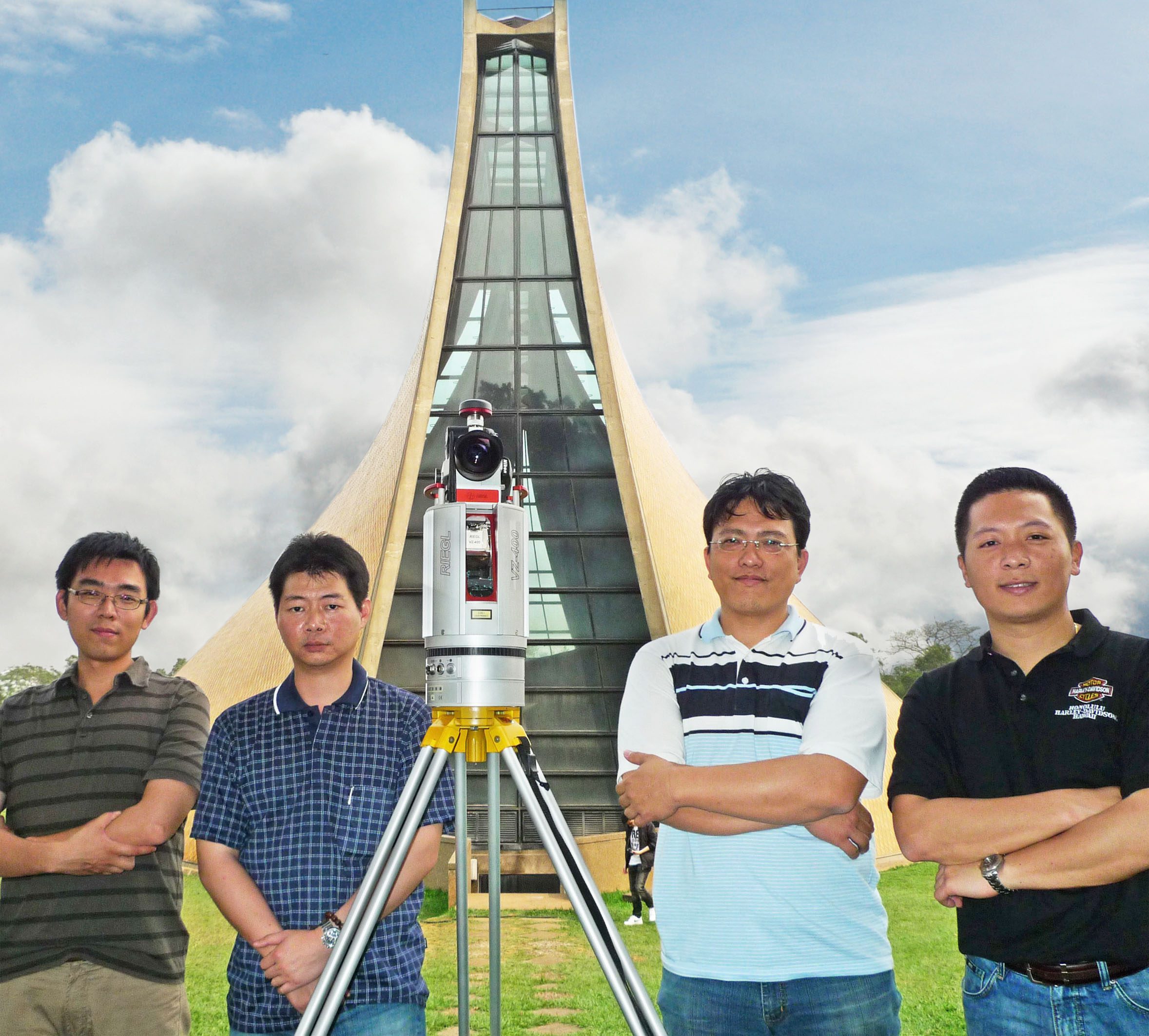 "Pointools software offerings perfectly complement our 3D scanning solutions from Riegl and Topcon to enable unrivalled scan data reuse across the broadest range of software apps." Pointools offerings include stand-alone applications, CAD software plug-ins, and a third-party development platform for point cloud processing and visualisation; uniquely enabling point cloud From left to right Linkfast team, Leo Chang, Wil Hu, Michael Lee (Sales Director), Dean Yangmodel reuse across Bentley, Autodesk, Safe Software, Rhino, and SketchUp applications without time-consuming translation. "We are very excited to welcome Linkfast to the Pointools Partner Program," enthused Joe Croser, VP of Products at Pointools.
"Their proven success in Taiwan's 3D laser scanning market, and their drive to be the first to introduce the latest technologies is unrivalled. As a result we anticipate Linkfast will become a key partner for us in Asia."
The Pointools suite of software is used by architects, engineers, contractors and surveyors to leverage the same high-performance Pointools POD model file format across multiple workflows including AEC, Art & Entertainment, Forensics, GIS & Mapping, Heritage, Infrastructure, Manufacturing, Mining, Power & Utilities, and Security & Defence.
CONTACTS: Pointools: [email protected], www.pointools.com, www.twitter.com/pointools