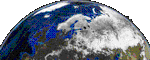 As the UN states, "There is general agreement of an urgent need for an inter-government consultative mechanism that can play a leadership role in setting the agenda for the development of global geospatial information and to promote its use to address key global challenges; to liaise and coordinate among Member States, and between Member States and international organizations."
Such a plan would bring together many of the world's national mapping agencies, several institutions and others interested in developing a streamlined, integrated framework that would support global geospatial information management.
Indeed, there are already many affiliated organissations working on such efforts including the Global Earth Observation System of Systems (GEOSS), GeoWeb, International Geospatial Society, GSDI, FIG and others.
At one level the need exists for integrating spatial data. At the other, governance, policy and legislation exist. In both cases systems that allow for seamless and easy use of spatial across the globe, or at least mechanisms for finding it, will necessarily involve a political dimension.
At the heart of these efforts, the possibilities for expanding the use geospatial information, particularly through web services, are likely to raise the bar and allow for the development of modeling and decision making tools for larger regions. But the local element should not be overlooked. In many cases the scaling up of wide area models often use geodata and services that are occurring locally. Consequently, global initiatives not only serve countries, but local regions and areas too.
Work is under way and the next meeting will be in the first week of April 2011.