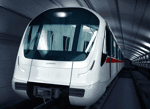 In terms of infrastructure, transportation has been given a high priority in Singapore. The Singapore Land Authority reports that new additions to the rail system has recently been completed including the Tuas West Extension Stations. "The stations – Tuas, Tuas Crescent, Tuas West and Tuas Link – will improve the MRT connectivity that is currently lacking in the Tuas area. With the Tuas West Extension, commuters working in the Jurong and Tuas industrial estates will enjoy significantly better public transport connectivity and enhanced accessibility. Commuters to the Tuas area can also look forward to savings in travelling time by up to 35 minutes."
The time saving for many citizens is a critical factor – less time travelling equates to more time for other purposes. In several cities around the world, the cost of commuting by personal vehicle is rapidly escalating once again as energy prices rise. For many places struggling to meet budget deficits, inner city charging policies are becoming the norm. Rail provides a quick, safe and efficient means for getting around urban areas at reduced costs.
Author Richard Florida calls these major infrastructure shifts and investments 'great resets'. He suggests that great mega-regions are emerging now. These areas include rapid development of advanced transport systems and the building of smart technologies into the processes that support people within urban environments. Smart Grids are another characteristic of such areas.
The planning, construction, operation and maintenance of these great advancements is dependent upon geospatial technologies ranging from survey total stations to lidar measurement to aerial photogrammetry and GIS. The next economic wave of change has begun and Singapore is a leader in the 21st century marathon.