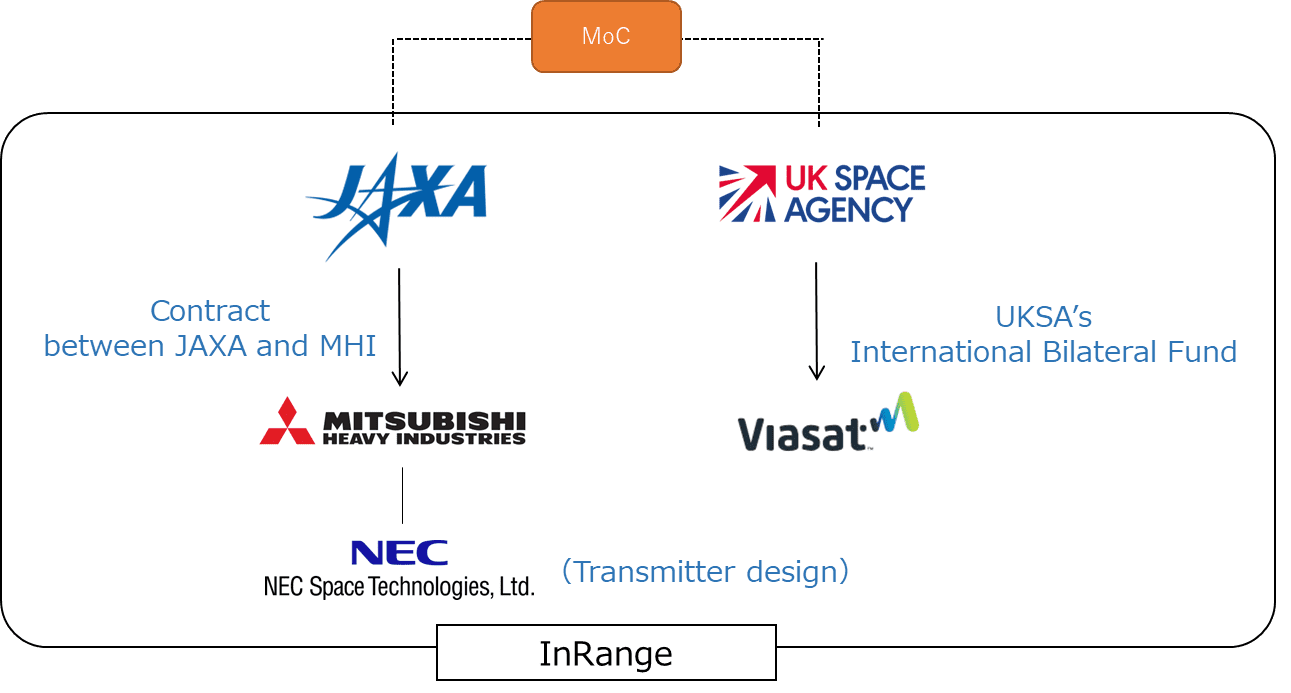 The bilateral collaboration for "InRange" builds upon the Memorandum of Cooperation signed between both space agencies in 2021. Under this framework, InRange is jointly funded through UKSA's International Bilateral Fund for the development of a new in-orbit telemetry relay service for space launch vehicles using Inmarsat-Viasat's global L-band network in geosynchronous orbit by Viasat and through JAXA for the transmitter and antenna development for the H3 launch vehicle by Mitsubishi Heavy Industries, Ltd.  
Viasat's InRange service will reduce the dependency of launch providers on traditional ground-based infrastructure by providing a global in-orbit telemetry solution, using Viasat's geostationary ELERA L-band satellite network.  
The UKSA contract for Viasat is valued at £1.7M.