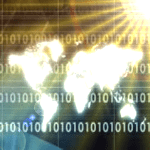 SIBA proposes the following goals:
Business needs to have information about comparative profitability and efficiency, likely salary requirements and more — to make business decisions
Government needs to know the size of the industry, number of employees, jobs created, capability, turnover and much more — to make policy decisions
Individuals need data that indicates future prospects — to make occupational entry decisions
Associations and suppliers to the industry need data that indicates industry needs — to make marketing and supply decisions
Educators and curriculum developers need the information to design course work and to assist students in course/career selection
Many organizations have worked at obtaining these kinds of data around the world for many years. Such data have enabled the development of certification and education policies and standards, helped to understand what the industry does and where it is having an impact and assisted to provide some information about the changing nature of the spatial information sector as technology, trends and policy evolve over time. None are complete though, and more effort in this area is quite welcome.
The University of New South Wales, for example, has recently held that a serious shortage of trained and qualified employees is evident. A need exists for Building GIS Capacity in East Africa, where these individuals would help with the HIV/AIDS related health mapping in those areas. Other examples where increased training are needed lie in disaster and relief related activities, where remote sensing plays a large role. The Open Geospatial Consortium has also spoken about the 'return on investment' of standards and interoperability.
AS SIBA articulates the goals, many of the needs for spatial statistics are important for policy development. Indeed, it would be enlightening to see governments pursue more policies with spatial components included in them, as compared to afterthoughts.
In this respect, SIBA is taking a positive step toward arming the policymakers with the needed information to enable further support for the spatial information industry.