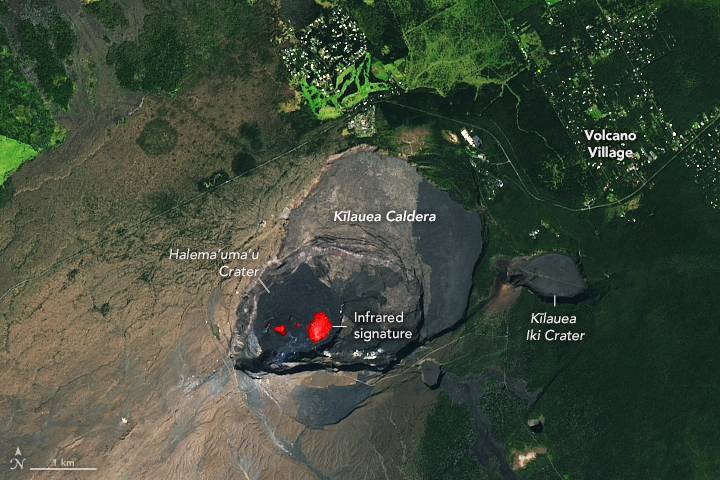 On Jan. 5, 2023, Kilauea—Hawaii's youngest and most active volcano—began erupting once again. Scientists at the U.S. Geological Survey's Hawaiian Volcano Observatory saw a glow in summit webcam images indicating that the eruption had resumed. They detected fissures at the base of Halema'uma'u crater, within the summit caldera, which generated lava flows. 
Multiple fountains of lava became active in Halema'uma'u crater on the afternoon of January 5. One large burst of lava reached 50 meters (164 feet) high and covered the crater floor with lava. By evening, lava had spilled across the crater at depths of about 10 meters (32 feet). 
The Operational Land Imager (OLI) on Landsat 8 acquired this image on Jan. 11, 2023.
Image Credit: NASA Earth Observatory image by Lauren Dauphin, using Landsat data from the U.S. Geological Survey.