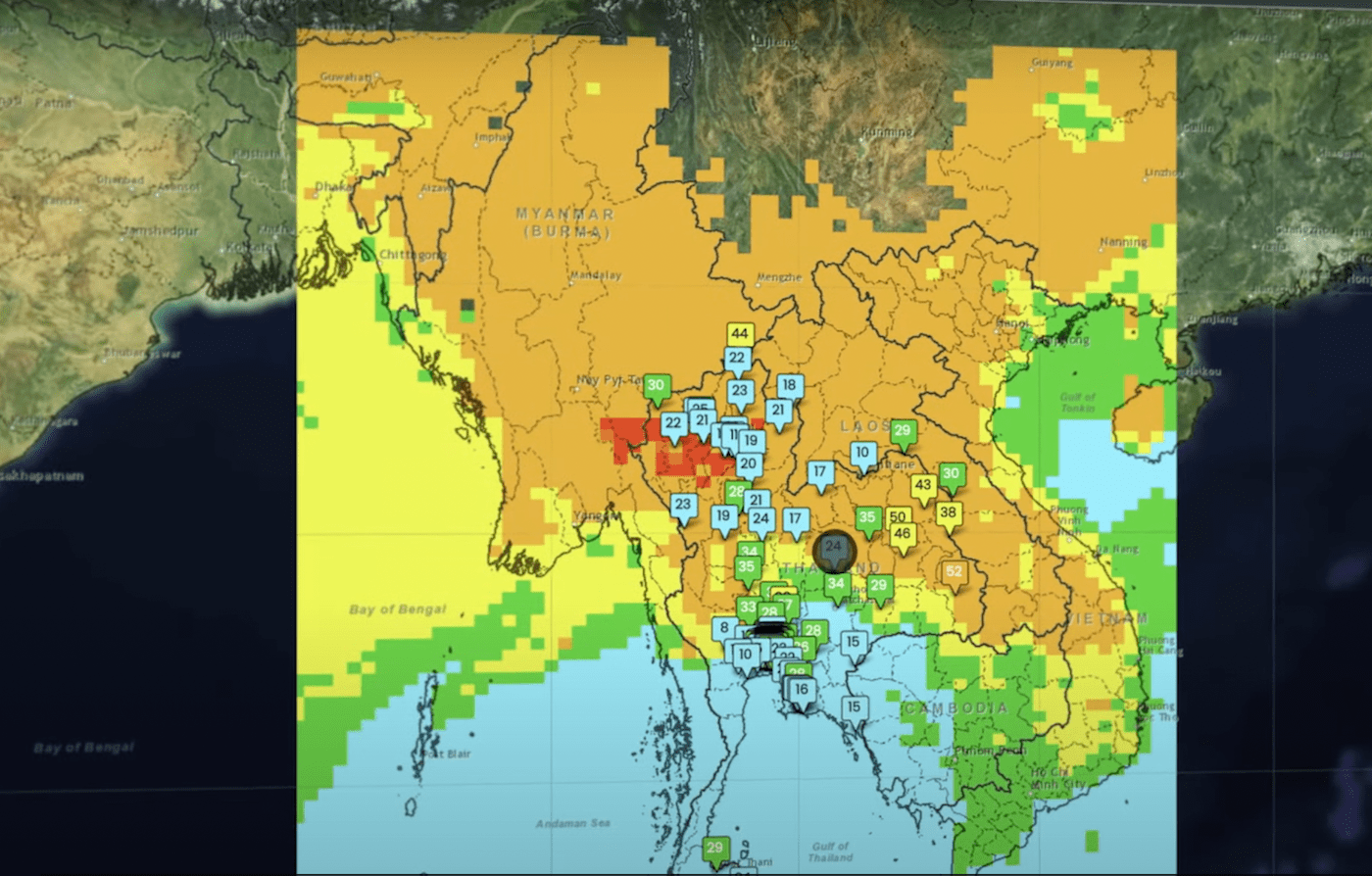 For decades, NASA has used the vantage point of space, combined with airborne and ground-based field campaigns, to decipher the impact of air pollution and help other agencies protect people when unhealthy air threatens the places they live, work, and play. Now, government agencies in Thailand are harnessing the power of NASA air quality data and expertise through a unique partnership with SERVIR.
SERVIR, a Spanish word meaning "to serve," is a joint initiative between NASA and the United States Agency for International Development (USAID) to boost environmental resilience and decision-making in developing regions around the world. Through its network of regional hubs, SERVIR puts publicly available satellite imagery, geospatial data, and analysis tools into the hands of local decision-makers to help solve their most pressing environmental challenges. The SERVIR-Mekong hub, located at the Asian Disaster Preparedness Center in Bangkok, serves countries in the Mekong River Basin.
To improve air pollution monitoring in Thailand and the lower-Mekong River region, SERVIR-Mekong brought together experts in air quality measurement, technology design, atmospheric modelling, and civic engagement. They include the Royal Thai Government's Pollution Control Department and Geo-Informatics and Space Technology Development Agency–Thailand's space agency. Together, they developed a web-based platform for tracking and forecasting air quality in the region.
More information on this project is available at the NASA.gov feature, "Thailand Brings NASA Air Quality Data Down to Earth" – https://www.nasa.gov/mission_pages/se…
More information about NASA Earth Science Division's Applied Sciences Program is available at the Applied Sciences website: https://appliedsciences.nasa.gov/