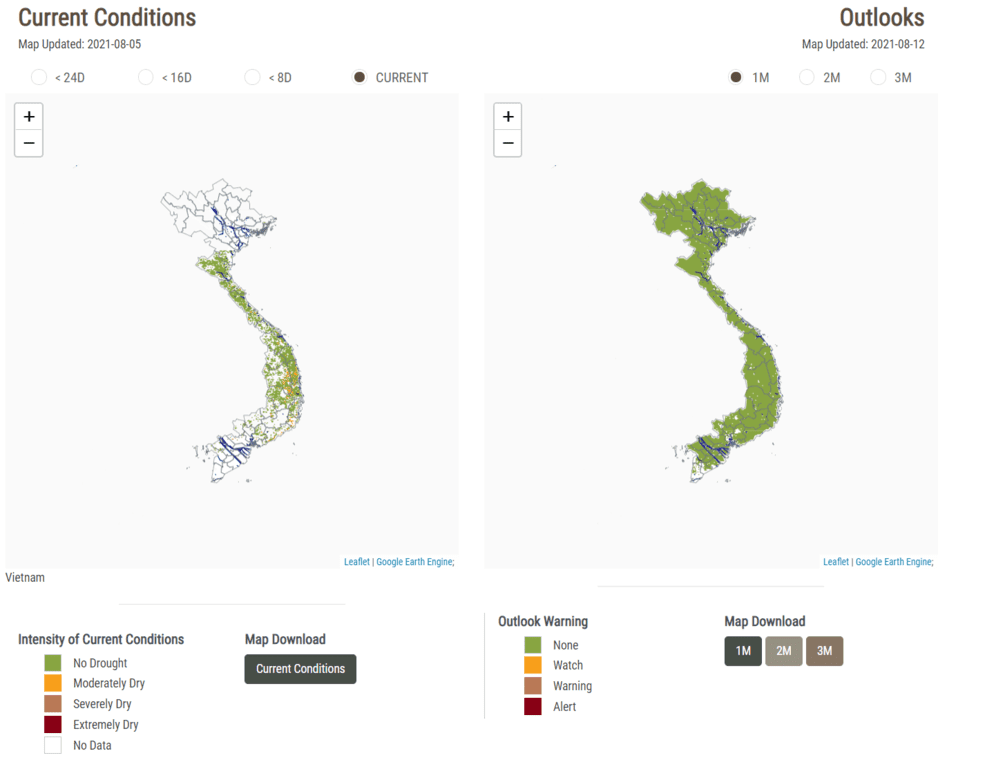 Food security—the consistent availability and affordability of food—is a basic human need, yet it remains elusive for billions of people around the world. The United Nations' 2021 State of Food Security and Nutrition in the World report, released in July 2021, paints a grim picture of this reality: in 2020, nearly 1 in 3 people globally did not have enough to eat, up by more than 300 million people from the previous year.
In Southeast Asia's Lower Mekong basin, food security and economic prosperity are largely contingent on a crop dubbed "white gold" by farmers: rice. In 2020 alone, the region—which includes Cambodia, Laos, Thailand, Myanmar and Vietnam—exported $6.8 billion dollars' worth of it.
"Rice is a very water-intensive crop. You need lots of water to grow it," said Susantha Jayasinghe, Agriculture and Food Security Lead for SERVIR's Mekong hub, hosted at the Asian Disaster Preparedness Center in Thailand. "What we learned from the countries and agencies working closely on agriculture and food security in the region is that they didn't have a good information system to monitor and forecast drought and water availability, so this is where we began."
Working closely with the Mekong River Commission (MRC) and other regional and national partners, SERVIR-Mekong brought together satellite imagery, ground-based measurements, and local expertise to produce water resource maps, drought forecasts, and other online data resources. These products help the MRC and other agencies prepare for and respond effectively to drought. They're available at the regional level in several Lower Mekong countries and at the provincial level in Vietnam.
Moving forward, SERVIR-Mekong plans to expand the use of drought information tools to other provinces in Vietnam and other countries of the Lower Mekong Region—and they hope to use even more enhanced technology to do it.
"NASA has planned a new water monitoring satellite called Surface Water and Ocean Topography (SWOT)," said Ankit Joshi, SERVIR-Mekong's Communications Lead. "SWOT's higher resolution sensors will enable SERVIR-Mekong to improve forecast accuracy using more granular data thereby providing better insights to policymakers and farmers."
SWOT is being jointly developed by NASA and Centre National D'Etudes Spatiales (CNES) with contributions from the Canadian Space Agency (CSA) and United Kingdom Space Agency. NASA's Jet Propulsion Laboratory leads the U.S. component of the project which is scheduled to launch in 2022. SERVIR-Mekong is ready to be one of the earliest users of its data.
Image Credit: NASA SERVIR/Mekong Drought and Crop Watch