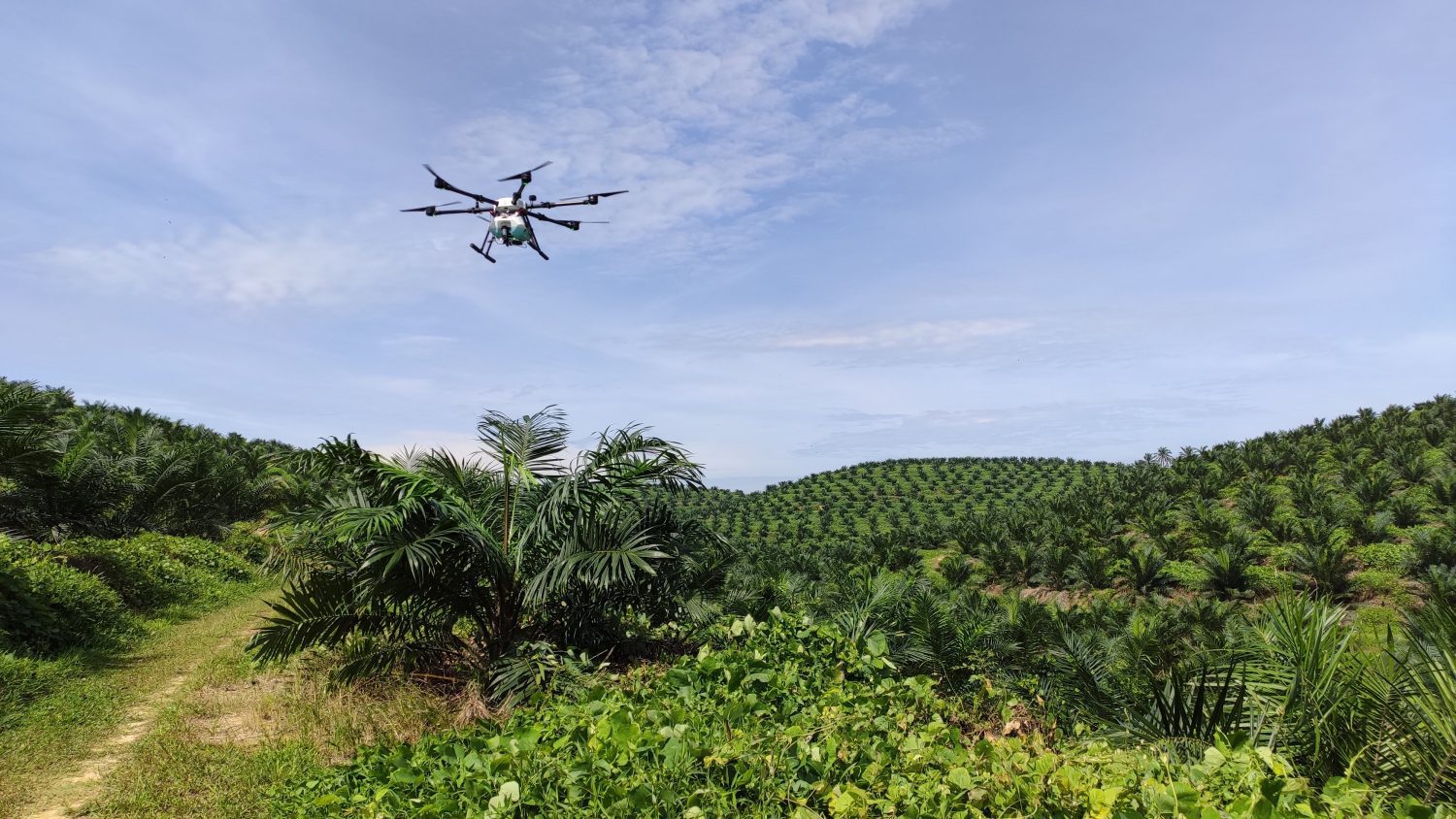 The Oryctes drone, which applies spray fluid with centimeter-level precision at the center of oil palms, was designed and developed by a Malaysian team over a 12-month period and is the latest development in agrotechnology that capitalizes on advancements in unmanned aerial vehicle (UAV) technology.
Named after the rhinoceros beetle (Oryctes rhinoceros), Oryctes is engineered to potentially eradicate this agriculture pest, which has long been known to inflict extensive damage on young oil palm crops. Oryctes applies pesticide directly onto oil palm crowns to protect growing shoots, which are particularly vulnerable to beetle attacks, thus reducing or eliminating the need for manual spraying that exposes workers to strong chemicals for prolonged periods of time.
Developed with support from Malaysia Digital Economy Corporation (MDEC) and the Ministry of Communications and Multimedia via the Global Technology Fund, Oryctes covers up to 2-3 hectares every hour and comes with a customisable spray system to suit a variety of crops: "spot" mode, ideal for oil palm; and "mist" mode, which is better suited for field crops such as paddy.