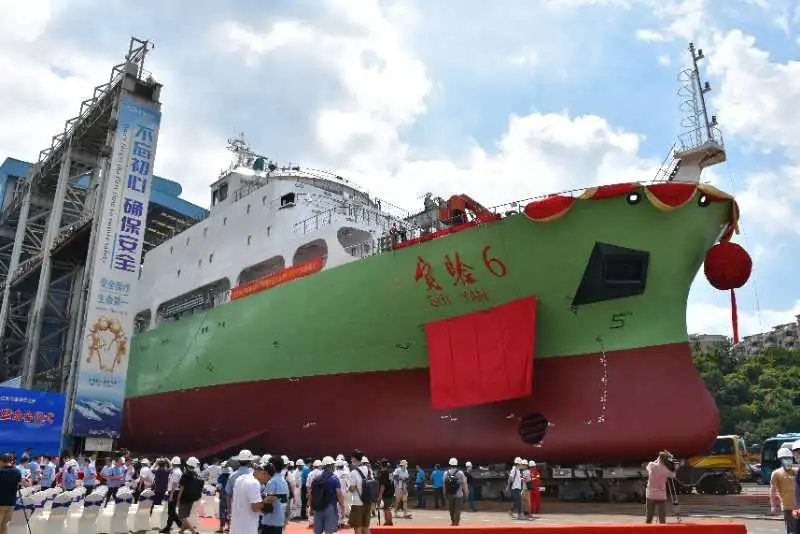 China launched the Shiyan-6, its first modern scientific research vessel focusing on geophysical exploration and seismic acquisition and processing, in Guangzhou, South China's Guangdong Province. The launch is believed to be an important step in boosting the country's marine exploration capability in the South China Sea and further safeguarding its maritime sovereignty and interests. 
With a total investment of 517.5 million yuan ($74 million), the vessel has a length of 90.6 meters, a width of 17.0 meters, a depth of 8.0 meters, and a gross tonnage of 3,990, able to accommodate 60 crew members. Its maximum speed is 16.5 knots, with an endurance of 12,000 nautical miles, and a self-sustaining capacity of 60 days. 
Able to carry out investigations in geophysics, ocean physics, sea-air interaction, marine chemistry and other disciplines, the vessel is also capable of surveying and sampling topography, landforms, currents, and biomes in extreme environments such as deep trenches.
Click here for more information. 
Image Credit: Science and Technology Daily