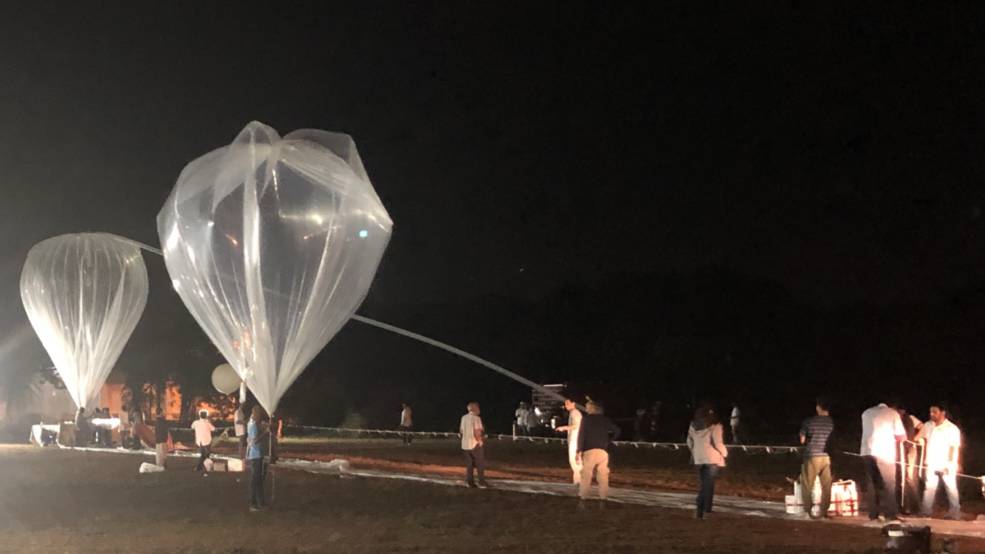 Asian summer monsoon rains provide a necessary wealth of water to one-third of the world's population, but recent research in Nature shows that the severity of increasing drought over India during El Niño could be amplified by an elevated aerosol layer in the atmosphere over South Asia.
For the past four years, an international research team sponsored by NASA and the Indian Space Research Organization (ISRO) has been studying the Asian Tropopause Aerosol Layer (ATAL), an area of enhanced aerosol particles that appears in the summertime. Using balloon-lofted instruments, the "Balloon measurement campaign of the Asian Tropopause Aerosol Layer (BATAL)" has collected data to better understand this seasonal atmospheric phenomenon and its potential impact on water resources, ozone, weather and climate.
This summer, the team collected data on trace gases and the properties of aerosols and ice crystals. NASA Langley Research Center scientists deployed to India to understand how pollution in Asia is transported into the stratosphere during the active summer monsoon, an annual phenomenon that brings humid weather and torrential rainfall to India and Southeast Asia.
During the recent summer deployment at the Tata Institute of Fundamental Research balloon facility Secunderabad, India — one of the few places in the world where large scientific payloads can be launched up to the stratosphere — the BATAL team conducted 10 balloon flights with science payloads that measure temperature, pressure, ozone, nitrogen oxide, water vapor and aerosols from the ground to the stratosphere. To avoid aviation traffic, the team began their research at 1 a.m. each morning and worked through the night to gather data.