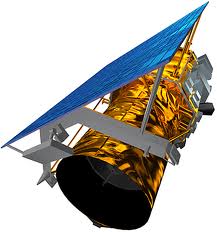 One of the things that I have noticed in our publications is that the amount of information relating to imagery is increasing rapidly. The rate of innovation in the airborne and satellite imagery space is increasing, indicative of the fact that more organisations are employing imagery applications and solutions than ever before.
But another aspect, that is quite noticeable, is that the amount of research into airborne and satellite use is also increasing – the time to market is shortening and many technologies are aiming for higher levels of integration.
Some satellite imagery providers include higher resolution capability for large areas – national in some cases and can be directly tasked, others provide exchangeable lens systems and include GPS/INS/FMS systems. Meanwhile, others are oriented toward coupling a collection of aerial camera systems that is aligned to geographic information software (GIS), seeking to not only collect imagery but to display and analyze it as well.
In fact, it might be fair to say, many companies today do much more than provide imagery alone. Most of them seek to provide organisations with end-to-end solutions that are imagery based. This covers a lot of territory and goes back to the questions that readers sometimes have.
Scale
In general, airborne cameras provide ultra-high resolution for city-wide sized areas that demand clarity, detail and need imagery applications aligned to objects within the image. Some workflows use airborne camera imagery to create geometry for inclusion to GIS and CAD systems. Satellite imagery on the other hand covers larger areas, sometimes countrywide, but more often where more than a city block sized coverage is needed.
Access
There are obvious reasons why satellite imagery can provide continuous surveillance in defense applications. They cover larger territory with high resolution provded from space. By comparison, airplanes or even UAV may not be able to access some air spaces.
Alternatively, many cities and organisations are not in a position to budget for aerial camera imagery two or more times per year. They reason that collection once or twice every few years can serve as a means to update urban planning records and is useful for planning and design applications. Satellite imagery cannot meet the detailed imagery requirements that they have at least once per 3-4 years or so.
Satellite radar-based sensing has other advantages that neither multi-spectral or black / white photography can accomplish. Radar imagery can be acquired through clouds and is not dependent on weather (remember, airplanes need to fly straight and level for aerial cameras). Meanwhile, other applications demand emergency solutions and quick access.
Workflows
Both satellite imagery and aerial imagery applications provide work flows today that are increasingly automated. Image analysis, vector extraction, modeling and computer processing performance on the data management side are improved and can provide finished map products to users, or cities like Melbourne.
Data Storage
Airborne digital cameras today can store about 250 Megapixels. This is extremely high resolution imagery. But to do this also requires a suitable system for storing a complete collection of images onboard, and the ability to handle the large data files and process them. This has important implications for handling satellite imagery as well, and UAV imagery sources too. In some cases the ability to harness large volumes of imagery data and connect it to spatial data infrastructures is becoming important.
Cost
This is a question that everyone seems to ask and the answer is not easy to provide. The reason for that relates directly to the application, how much imagery is needed, the kinds of imagery necessary to provide the intelligence that answers the questions at hand and how frequently the imagery is needed.
In principle larger areas will achieve lower costs with satellite imagery because a single swath from a single image covers such a large area (often many 10's of kilometers). But one has to ask, "is the amount of imagery provided the real issue?" Airborne imagery often provides a level of detail, thus intelligence, that can provide the right data to answer the appropriate questions.
All of the innovation taking place in the imagery space is helping to reduce overall costs. As functionality is integrated, such as in-flight management, automated feature extraction or automatic detection etc., then several costs that were borne separately, previously, are integrated to a lower cost per unit today.
In summary, this is not a case of one against the other. In some cases both aerial cameras and satellite imagery are used together.
One of the things that I notice is that many people do not often extract all the valuable information in an image – clear intelligence is lost and not processed. This can be attributed to many factors – lack of knowledge, inexperience, focus on applications alone, privacy issues, contract obligations and so on. But these are worth exploring, because if the costs of performing them can reduce your own costs, then they might just be alternate business opportunities.
————————————–
Image: GeoEye-1 (SatImaging Corp)