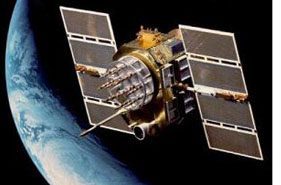 The U.S.-based GPS network of satellites is being joined by a strong Russian showing with GLONASS (despite its recent setback) as well as the European Union's Galileo constellation and China's Compass constellation. The future is bright for this global navigation system of systems. The current picture is a bit murky in terms of the size and coverage of the satellite constellations that are joining GPS.
Russia's GLONASS constellation just suffered a major setback when a rocket launch failed and three satellites were lost. Despite this loss, Russia has pledged to complete their 24-satellite constellation by the end of 2011. While the original version of GLONASS was completed in 1995, it fell into disrepair and has been steadily upgraded beginning in 2003.
The European Union's Galileo constellation was originally a public/private partnership between the European Space Agency and a group of eight companies, but the partner companies abandoned the project in early 2007. The EU took direct control, and pledged to complete a constellation containing 14 satellites by 2014 with two ground stations. Despite this commitment, there isn't a clear picture of when it will reach full operational capability, and the original superiority of the positional accuracy of this system has been eclipsed by upgrades to both GPS and GLONASS.
China's Compass navigation system is an ambitious constellation of 35 satellites with global coverage, and 5 satellites in geostationary orbit. While China has launched at least four satellites in the constellation, they have yet to issue the critical Interface Control Document which will allow manufacturers to begin developing equipment to match their signal. China aims to have their satellite constellation complete by 2015.
India is developing their own satellite system on a regional level called the Indian Regional Navigational Satellite System (IRNSS) which is slated to be operational by 2014. The plan is for a constellation of seven satellites with three placed in geostationary orbit. The plan is for the first satellite to launch in the last quarter of 2011, with incremental launches every six months until completion. Satellite-based augmentation systems are another key element in improving GNSS accuracy. India launched their GPS Aided Geo Augmented Navigation System (GAGAN) to improve the accuracy of GNSS receivers in 2008, with full operation likely to be completed in May 2011. Japan's Quasi-Zenith Satellite System (QZSS) augmentation was launched this year, with completion expected in 2013. The Japanese system is targeted at mobile applications for video,audio and data services along with position.
The next ten years will bring much improvement in GNSS, with developments occurring much faster in the latter half of the decade as outlined above. The proliferation of satellite constellations is a geopolitical move to ensure that navigational signals can't be withheld in times of global tension. Geospatial and surveying users all stand to benefit from these global investments, with greater navigation and positional accuracy as the decade progresses.