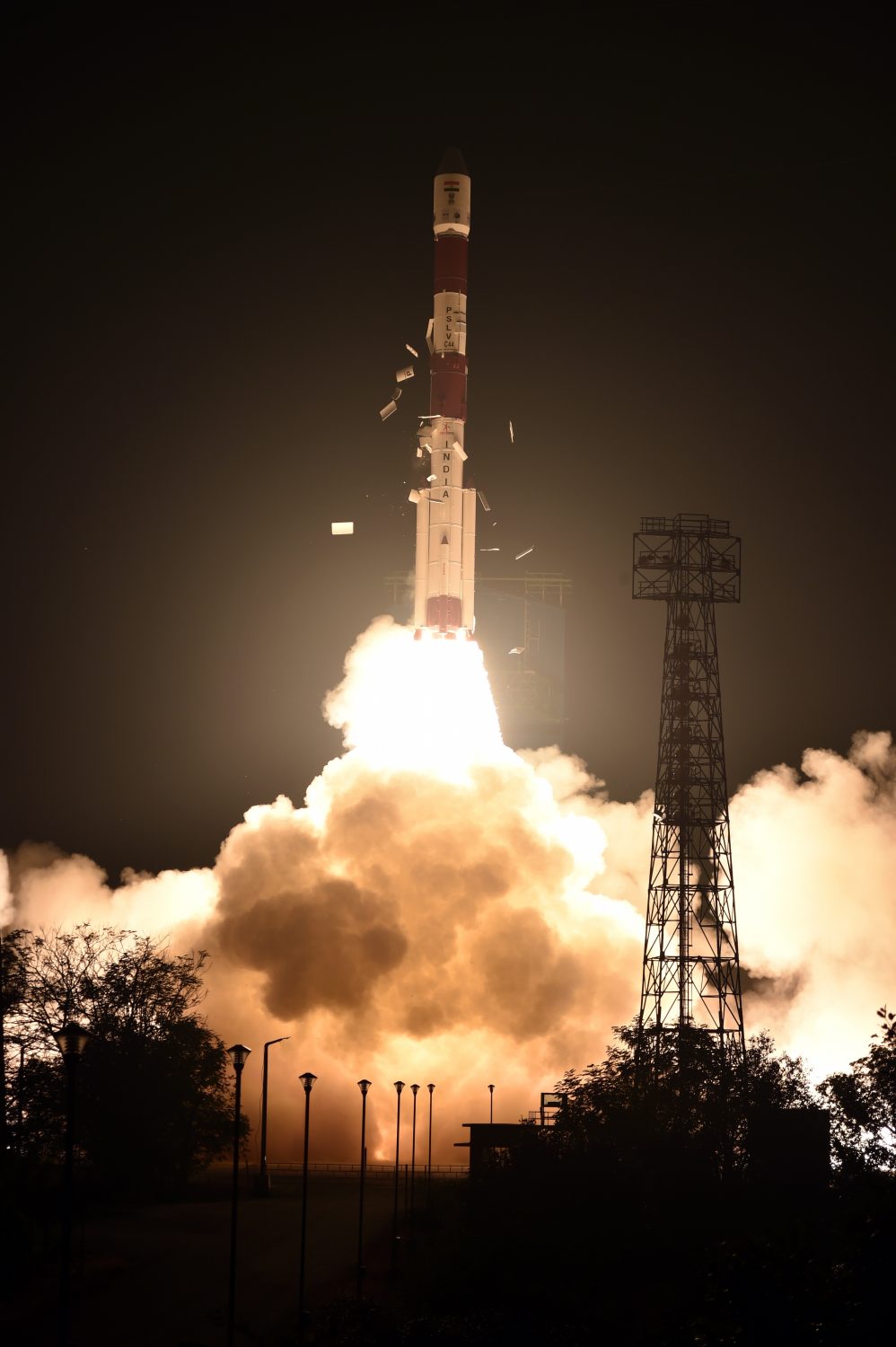 India's Polar Satellite Launch Vehicle (PSLV-C44) successfully injected Microsat-R and Kalamsat-V2 satellites into their designated orbits. The PSLV-C44 lifted off on Jan. 24, 2019, from the First Launch Pad at Satish Dhawan Space Centre SHAR, Sriharikota, in its 46th flight.
About 13 minutes 26 seconds after liftoff, Microsat-R, an imaging satellite, was successfully injected into an intended orbit of 274 kilometers.
Subsequently, the fourth stage of the vehicle (PS4) was moved to a higher circular orbit of 453 kilometers, after two restarts of the stage, to establish an orbital platform for carrying out experiments. Kalamsat-V2, a student payload, is the first satellite to use PS4 as an orbital platform.