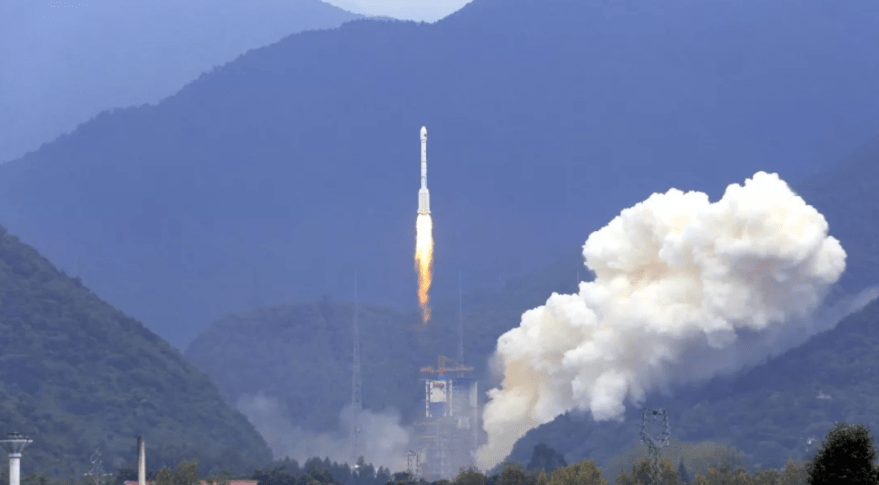 China's launch of a pair of Beidou navigation satellites on Aug. 24, 2018, saw the country set a new annual launch record as its space activities ramp up. A Long March 3B with a Yuanzheng-1 upper stage lifted off from the Xichang Satellite Launch Center in southwest China, sending two Beidou satellites directly into medium Earth orbits at around 22,000 kilometers altitude.
Success of the launch was confirmed by the China Aerospace Science and Technology Corporation (CASC), the main contractor for the space program, approximately four hours after launch, following direct insertion of the satellites into preset orbits.
The satellites are the 35th and 36th orbited for the Beidou system, China's answer to the U.S. GPS precision timing and navigation system, following the first launch in 2000. The pair were developed by the Innovation Academy for Microsatellites of the Chinese Academy of Sciences. China is seeking to complete the system of 35 active satellites by 2020 to provide global GNSS coverage, with 27 satellites in medium Earth orbits, five in geostationary orbit and three more in inclined geosynchronous orbits.
This launch was China's 23rd of 2018, surpassing the national record 22 set during 2016. CASC is aiming to carry out approximately 35 launches in total this year, indicating a large jump in activity. Emerging commercial companies Landspace, OneSpace and Expace are expected to further contribute to Chinese launches this year.
Image Credit: CALT