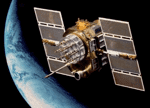 CCID Consulting puts China's COMPASS navigation satellite industry value at RMB 6 billion in 2010, which is just 6% of China's total GNSS industry. There are roughly 200 companies involved in research and development of COMPASS products, with distribution in a dozen provinces and municipalities, with Guangdong Province, Shanghai and Beijing leading development.
Guangdong Province has gathered a number of major COMPASS satellite navigation enterprises and research institutes, while a pilot application project has been initiated in the province and has made progress in industrialized applications
Shanghai set up the Pujiang National Satellite Navigation Application Base. In June 2010, Shanghai further established Shanghai Strategic Technical Innovation Alliance of Satellite Navigation & Positioning Industry
Beijing has the country's most comprehensive COMPASS navigation industry chain, and has gathered China's major COMPASS satellite navigation enterprises, research institutes and aerospace talents. The city also owns a national satellite navigation industrial park, a national satellite navigation technical innovation incubator and the Beijing Navigation Demonstration Base
Tianjin Municipality reached an overall cooperation agreement with the National Satellite Navigation Information Service Center in March 2011 to introduce civilian projects of COMPASS satellite navigation
Shandong Province started the construction of a COMPASS satellite navigation application system industrial park in the Jiaozhou Bay Industrial Area in February 2011
Hebei Province is expanding its COMPASS satellite navigation positioning industry with the strong R&D capabilities of the No. 54 Institute of China Electronics Technology Group Corporation
Shenyang City in Liaoning Province, one of China Mobiles' eight bases, is also active in promoting the civilian application of COMPASS navigation
The COMPASS system is currently used in maritime, telecommunication, and emergency rescue. In future, it will meet more civilian needs such as vehicle and ship monitoring, location-based services, and eventually will be anchored by civilian navigation applications.