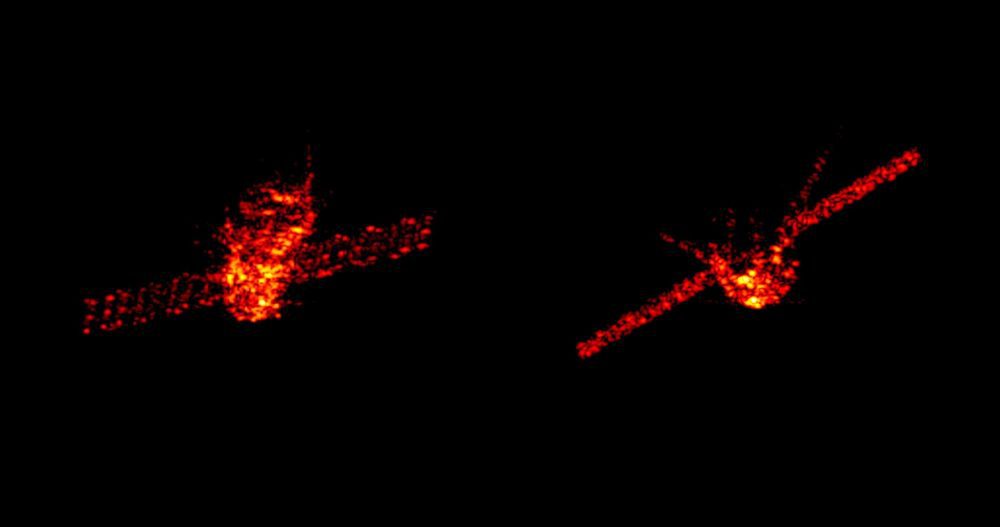 A defunct Chinese space station plummeted through Earth's atmosphere on April 1, 2018, and officials said debris from the 18,000-pound spacecraft landed in the Pacific Ocean.
In a statement, U.S. military officials said the Tiangong-1 space station reentered the atmosphere at 8:16 p.m. ET.
Whatever remained of the craft fell in the South Pacific, between California and Hawaii — "out in the middle of nowhere, which is exactly where we hoped it would land," said Roger Thompson, a senior engineering specialist with Aerospace Corp. of El Segundo, Calif., which works closely with NASA and has been tracking the space station since 2016.
If someone had been in a nearby ship, he or she would have seen the estimated 10 percent to 40 percent of Tiangong-1 that likely survived re-entry careening through the sky, on fire and still in formation, Thompson said.
"It would look like several dozen comets that were streaming along," he told NBC News. Gradually, the pieces would spread out and plunge into the water.