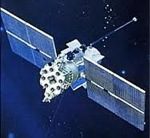 Currently the satellite network stands at 23 satellites, which provides good coverage for Russia and the former Soviet Union. The addition of six more satellites will open up global coverage. When the GLONASS global satellite constellation is complete at 30 satellites, it will be able to pinpoint users' locations with less than a three-metre margin of error, which the space agency was quick to point out is better than the 7 meter accuracy of GPS.
The government has instituted several cost-recovery programs, including mandating that all passenger cars, large transport vehicles and vehicles transporting dangerous materials use a GLONASS transponder in their vehicles. The tracking of this road traffic will be tied to road tax collection as well as to a roadside assistance in the event of an accident. The tracking system, known as ERA, will begin testing in July 2011, with transponders becoming mandatory in all vehicles by 2014. AvtoVAZ, the state-controlled automaker, has said that it will churn out thousands of Glonass-equipped vehicles by the end of this year.
Commercial response to GLONASS improved accuracy is gaining momentum, with several recent announcements that include:
Qualcomm has announced support for the Russian GLONASS satellite positioning system with a chipset that means receivers can use both the GPS and GLONASS networks simultaneously for greater location performance in their phones.

ST-Ericsson launched "the world's smallest receiver" to connect to both GPS and Glonass satellites.

Broadcom, a global leader in semiconductors, announced new solutions to add Glonass to the constellation of satellites available for navigation.
With the full complement of satellites GLONASS promises much greater navigational and positional accuracy, particularly in nothern latitudes where the satellites are concentrated.