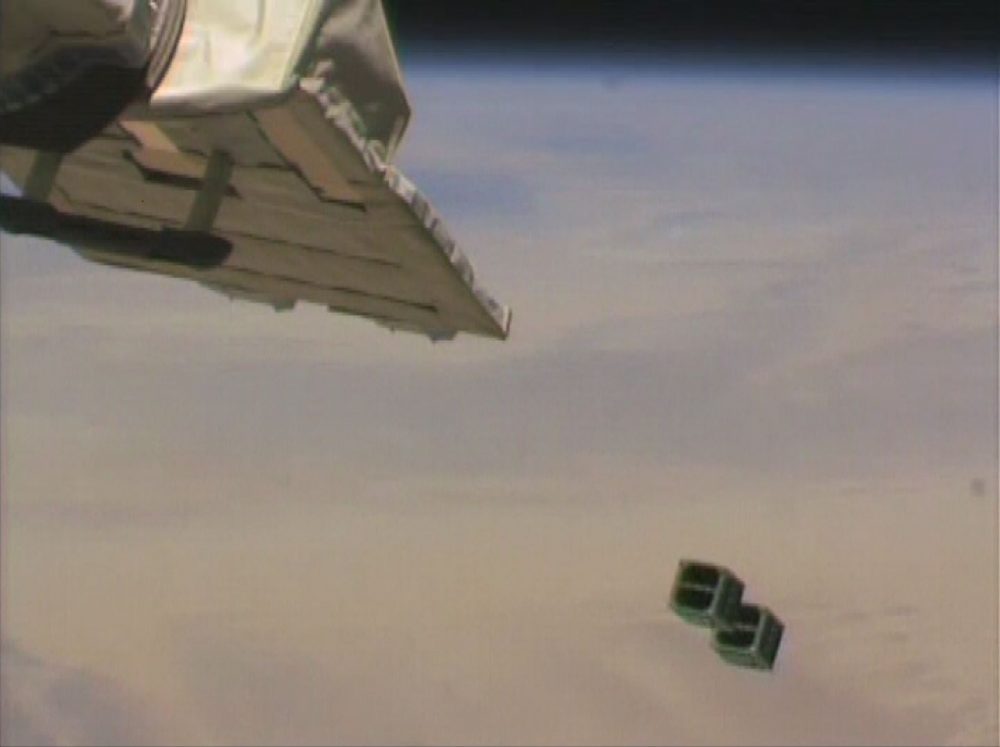 On July 7, 2017, a total of five "BIRDS project" CubeSats were successfully deployed from the Japanese Experiment Module Kibo.
The Joint Global Multi-Nation Birds Satellite project is an international joint development and operations project that includes the Kyushu Institute of Technology as well as Asian and African nations. These five CubeSats, the first round of the project, were originally launched from Earth on June 4, 2017, aboard the SpaceX Dragon CRS-11 and prepared for pre-deployment in the Kibo module.
Click here for more information.