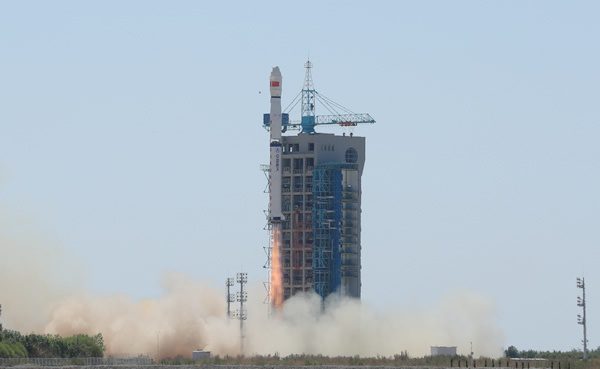 On June 15, 2017, China launched two remote-sensing micro-nano satellites on a Long March-4B rocket from Jiuquan Satellite Launch Center in northwest China's Gobi Desert.
The OVS-1A and the OVS-1B, the first two satellites of Zhuhai-I remote-sensing micro-nano satellite constellation, are expected to improve the monitoring of geographical, environmental and geological changes across the country, according to Beijing Institute of Space Science and Technology Information.
Compared with previous remote-sensing satellites, OVS-1A and OVS-1B are video satellites and can conduct fast "gaze" observation. Its imaging scope covers more than 85 percent of the global population.
The launch of the Zhuhai-I satellite constellation, composed of video micro-nano satellites, hyperspectral satellites and radar satellites, will be completed within the next two to three years.