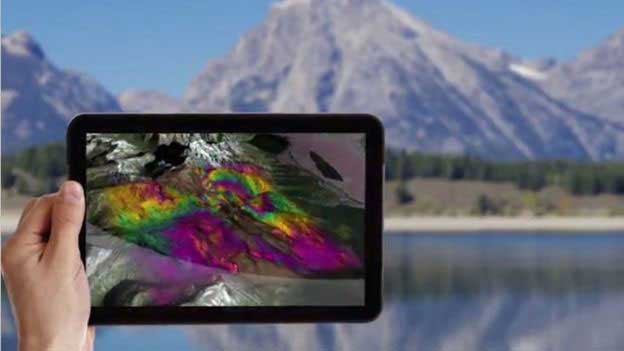 An 800-year-old puzzle about the burial place of Mongolian ruler Genghis Khan sparked a very 21st century business. Albert Lin was on an expedition to locate the lost tomb of the Mongol Empire founder, when satellite imagery firm DigitalGlobe donated some photos of potential areas for his team to scrutinise.
These images, taken from space, were enormous, and as nobody knows what the tomb actually looked like, there was no obvious place to start the search.
So the team decided to crowdsource for clues. They returned to Mongolia three times to investigate "anomalies" in the photographs, submitted by eagle-eyed armchair enthusiasts. Could one of these have been the burial site?
Alas, no, the search continues. But one of the team members, Shay Har-Noy, says: "We did find some ancient archaeological sites that are still in need of investigation."
The experience inspired them to set up crowdsourcing platform Tomnod, which offered satellite imagery from DigitalGlobe to people running their own projects. DigitalGlobe eventually acquired the firm.