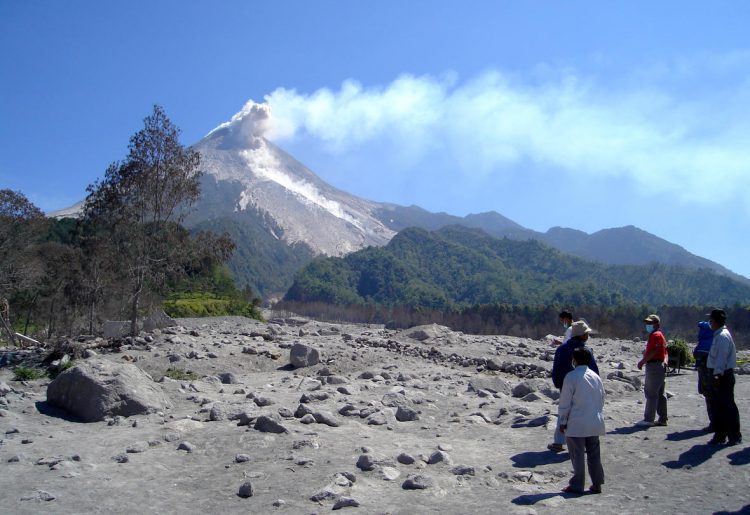 Indonesia has the world's greatest at-risk population for volcano hazards and is the most volcanically active nation on Earth. To help mitigate potential disasters to its country and people, the Indonesian Center for Volcanology and Geologic Hazard Mitigation (CVGHM) has been receiving assistance from the U.S. Geological Survey (USGS) Volcano Disaster Assistance Program (VDAP) to help improve its volcano monitoring.
"VDAP revolutionized volcano monitoring in Indonesia," said Raden Sukhyar, former director of the Indonesian Geological Agency.
VDAP is the only international volcano crisis response team that rapidly deploys experts, donates and installs monitoring equipment, and works with international counterparts to keep eruptions from becoming disasters. VDAP supports in-country scientists and agencies at the host country's request, providing in-person training in Indonesia and the United States.
"Given the high population in Indonesia and the numerous active and potentially deadly volcanoes in the country, we are always concerned that an eruption can have a significant impact on at-risk populations," said Gari Mayberry, the USGS-USAID geoscience advisor.
VDAP provided satellite radar data that were especially helpful in 2010, allowing observers to "see through" clouds that obscured Mount Merapi, which erupted violently that year after the partnership allowed more than 70,000 people to be safely evacuated. Other VDAP projects include improving monitoring networks in the archipelago islands and setting up a new regional volcano observatory in North Sulawesi.