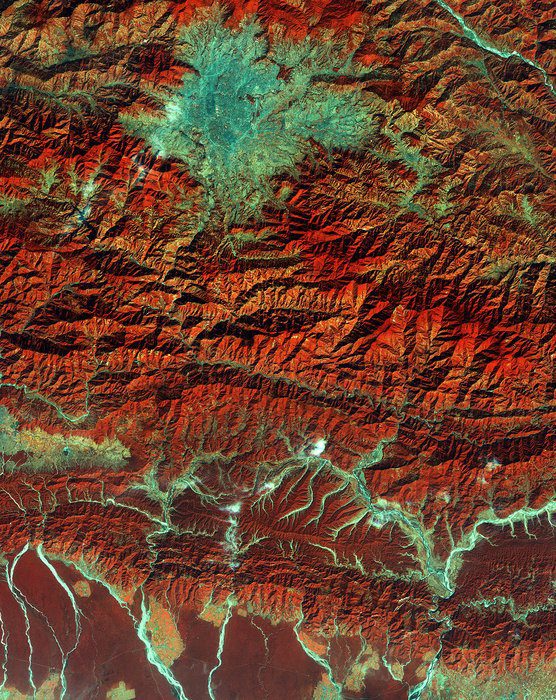 The European Space Agency (ESA) Copernicus Sentinel satellite captured this false-color image of part of Nepal, including its capital city, Kathmandu, and the Himalayan foothills.
Vegetation appears red, while waterways and buildings appear light green and blue.
Although many effects remain of the tragic April 2015 earthquake that killed 9,000 people; destroyed villages, cultural symbols and structures; and forever changed the landscape, recent satellite images, among other evidence, show that the area is moving forward and doing its best to rebuild.
In this image, the runways of the Tribhuvan International Airport are clearly visible near the center of the valley. A "ring road" runs around central Kathmandu city and parts of surrounding cities.
The image demonstrates just a portion of Nepal's varied terrain: from the mountains to the north to the plains in the south. Water runs off from the mountains, forming large rivers that cut through the forested plain, with some areas of agriculture.
Click here for further evidence of Nepal's regrowth and rebuild.