Monday, February 18th, 2013
With the introduction of a new version of Pocket 3D software for its HiPer SR GNSS receiver, Topcon Positioning Systems is expanding the delivery of high-accuracy 3D positioning technology to contractors needing a low-cost, one-man layout and measurement system.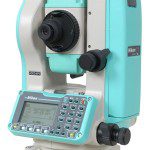 Thursday, February 7th, 2013
Nikon-Trimble Co., Ltd. introduced today the Nikon NPL-322 Series of mechanical total stations that includes instruments with 2" and 5" angular accuracy. The 2" accuracy model offers dual-displays for highly productive angle measurement. Both NPL-322 total station...
Wednesday, February 6th, 2013
Topcon Positioning Systems (TPS) set the industry standard more than 10 years ago with the introduction of the HiPer receivers. The first-of-its-kind integrated design changed the industry by eliminating the need for bulky backpacks and cables.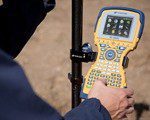 Wednesday, February 6th, 2013
Three years ago Topcon Positioning Systems (TPS) introduced a revolutionary advancement in field controller technology with its FC-2500 instrument. The company's new FC-2600 full-keyboard controller is now available with MAGNET™ Field software.