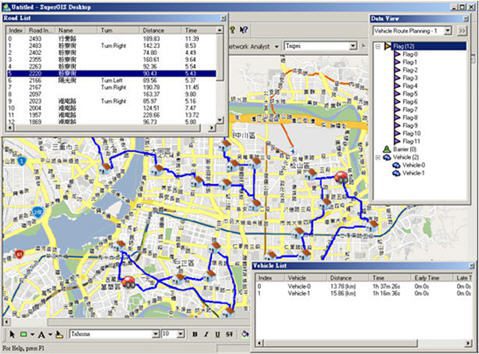 Moreover, SuperNetObjects has effective and flexible network planning functions that support hierarchy, road segment speed, multiple extent input, the weight of flag, and so on. Therefore, the operation performance can be greatly improved and users will have the planning results in a more flexible, smart, and effective way.
In addition, the network analysis functions developed with SuperNetObjects can be seamlessly embedded to the desktop, mobile, and Web GIS applications and also develop different network analysis applications for transportation, military, fire relief, logistics and warehousing, telecommunication and electric power, facilities, etc.
For more information, please go to www.supergeotek.com.