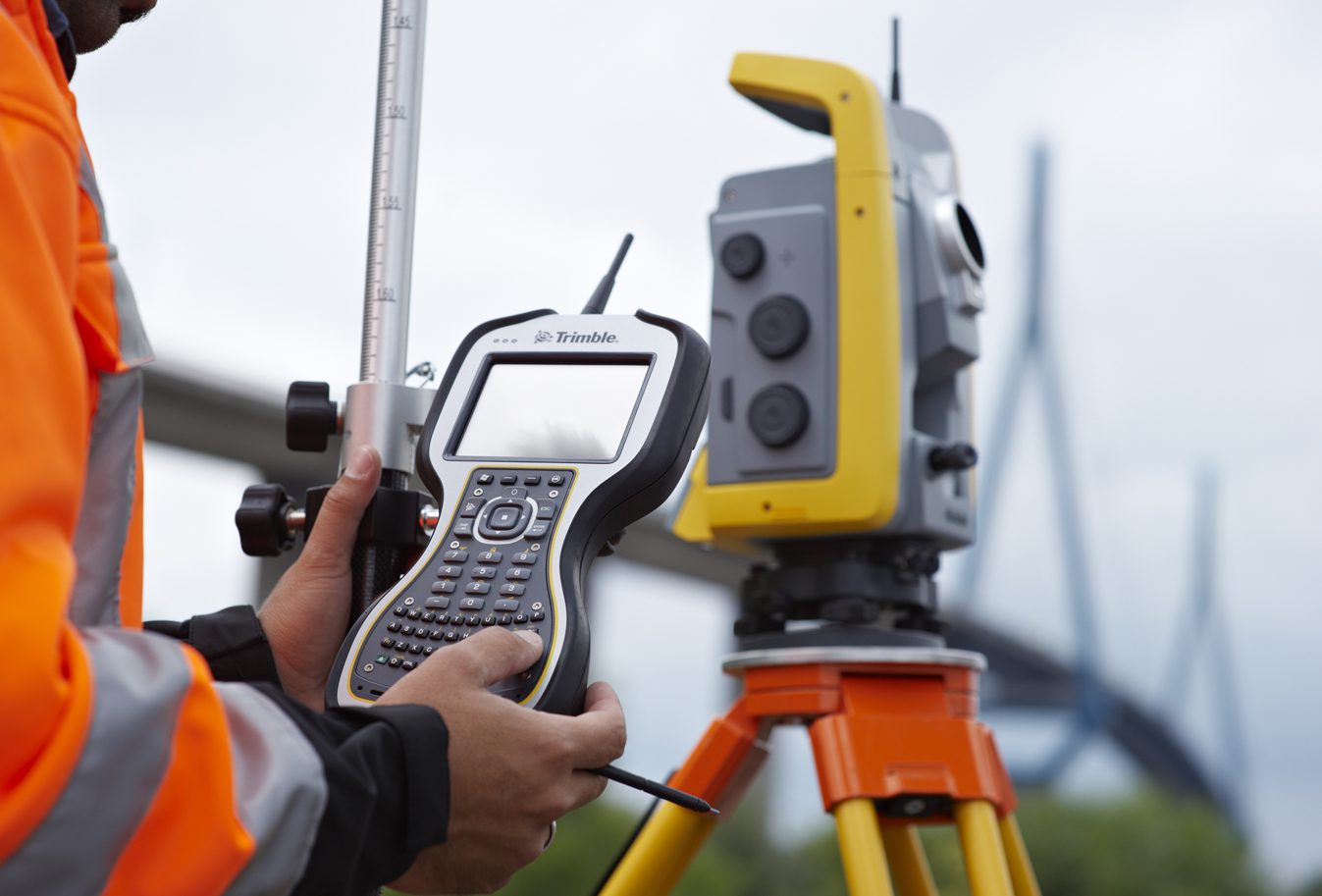 Optimized for use with Trimble Access™ field software, the TSC3 controller delivers more capable data collection, computing and connectivity. A range of new features and functions provide the benefits of multiple devices into a single handheld: A digital camera, integrated communications as well as a GPS navigator, compass and accelerometer. Now surveyors can easily include on-site photos in surveys, communicate more efficiently between field and office and streamline stakeout activities.
"Minimizing rework and improving productivity are the basis for Trimble's Connected Site solutions. Connectivity and total workflow integration provide surveyors with the day-to-day flexibility to adapt to varying conditions in the field and office," said Chris Gibson, vice president of Trimble.
"Trimble's new TSC3 provides surveyors and geospatial professionals with a single device that can improve workflows for field data collection and enhance collaboration between the field and the office." The new Trimble TSC3 controller features a 4.2 inch, high-resolution, sunlight-readable touchscreen display, integrated Wi-Fi and Bluetooth® wireless capabilities, ruggedized bumpers and long battery life. The controller is shock, dust and water resistant for durability.
Users can also choose either a QWERTY or ABC alphanumeric keyboard. Delivered with Trimble Access software installed plus ample power to run third-party applications on the Windows® platform, the TSC3 is a comprehensive data collection solution for the survey industry. Making Images Part of the Workflow With a built-in 5 megapixel autofocus camera and LED flash, users can take digital photographs of their jobsite right from the controller.
No extra devices, batteries, or file transfers are required, and images are automatically geotagged and associated with measured points for easy identification. Users can easily record the qualitative information that survey data alone can miss, such as site conditions or work progress. The benefits of including images as part of the workflow are almost limitless: from easy data handover to in-field quality assurance. Bridging the Field and Office with Real Time Communications The Trimble TSC3 controller enables wireless Internet connectivity through either the integrated GSM/GPRS modem or Wi-Fi.
This allows Trimble Access field software to facilitate the flow of real-time information between field and office by allowing users to download and upload important files in areas where wireless communications is available. Data collection, processing, analysis, and delivery are faster and more efficient. A variety of flexible communication capabilities allow the transfer of critical information in a variety of environments: with the integrated GSM/GPRS modem, users can access VRS™ corrections without carrying a dedicated cell phone.
For Integrated Surveying, an internal 2.4 GHz radio option is also ideal for controlling Trimble robotic total stations. Trimble's Connected Site Solutions Trimble's Connected Site solutions for surveyors create seamless working relationships among Trimble products, technologies and services. Through the Connected Site, Trimble is focused on providing solutions that address our customers' full work process. By carefully combining technology innovation with a deep understanding of the users' workflows, data integration and maintenance across the lifecycle of projects, Trimble helps surveyors reach new levels of productivity for their businesses.
Availability The new Trimble TSC3 controller is available now from Trimble's worldwide survey and infrastructure distribution network.
About Trimble Trimble applies technology to make field and mobile workers in businesses and government significantly more productive. Solutions are focused on applications requiring position or location—including surveying, construction, agriculture, fleet and asset management, public safety and mapping.
In addition to utilizing positioning technologies, such as GPS, lasers and optics, Trimble solutions may include software content specific to the needs of the user. Wireless technologies are utilized to deliver the solution to the user and to ensure a tight coupling of the field and the back office. Founded in 1978, Trimble is headquartered in Sunnyvale, Calif. For more information, visit: www.trimble.com.