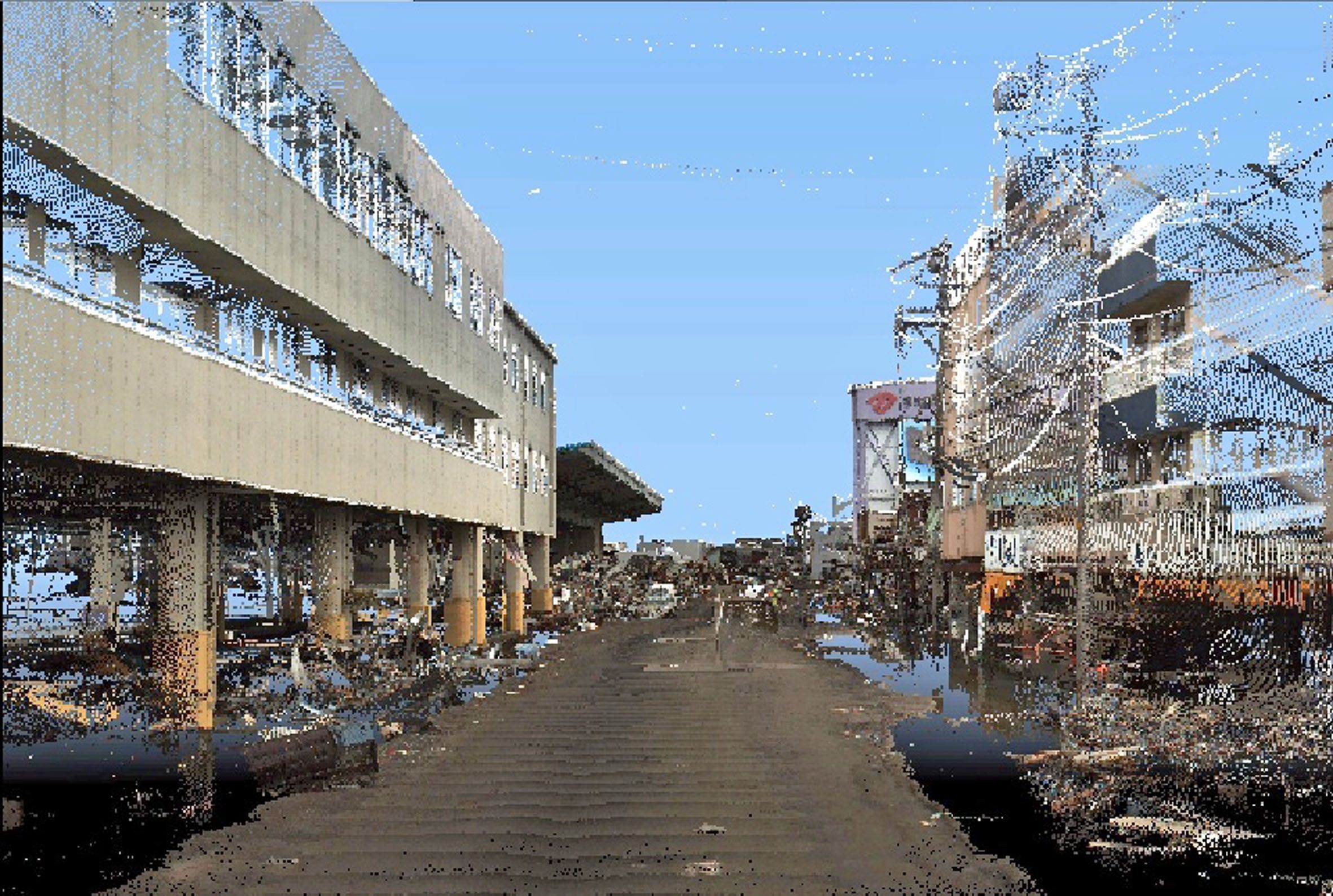 The Tōhoku or Great East Japan earthquake was the most powerful earthquake known to have hit Japan and one of the ten most powerful in the world since modern record keeping began in 1900. The quake then triggered a destructive tsunami with waves of 38.9 metres travelling up to 10 kilometres inland. Asia Air Survey had just taken delivery of StreetMapper, which they have named Geomaster Neo, and StreetMapper Product Manager Chris Cox was onsite at the company's offices in Kanagawa on the outskirts of Tokyo when the quake struck. Fortunately the building only suffered cosmetic damage and no one was hurt.
Shuhei Hatake, General Manager of Asia Air Survey's Geospatial product Centre recently reported that they had captured 100 kilometres of survey data, using the system, along the roadways of Sendai – the largest city in the Tōhoku region. Air Asia are currently processing the survey data in order to quantify structural damage suffered as a result of earthquake and measure water levels attained by the tsunami evident from stains left of structures and debris elevations. It is hoped that this information will provide a valuable resource for remediation works and from which to assess future vulnerabilities and prepare emegency responses.
StreetMapper, which is a joint development between UK based 3D Laser Mapping and German based guidance and navigation specialist IGI, has been specifically designed for the rapid 3D mapping of highways, runways, railways, infrastructure and buildings. Using vehicle-mounted lasers offering a 360-degree field of view StreetMapper enables high precision mapping to a range of 300 metres, a capacity of 300,000 measurements per second per sensor and recorded accuracies in independent real world projects of better than 10 millimetres.
Air Asia Survey purchased the StreetMapper system from 3D Laser Mapping's local distributor and partner Mirukuru. Read More